Symphony Environmental Technologies Plc, global specialists in "making plastic smarter", are pleased to announce that Lord Callanan of Low Fell has joined the Symphony team as a consultant.
He is the former Martin Callanan MEP, who was leader of the European Conservatives and Reformists Group, the third largest group in the European Parliament, until July 2014, and was a leading Member of the Environment Committee of the Parliament.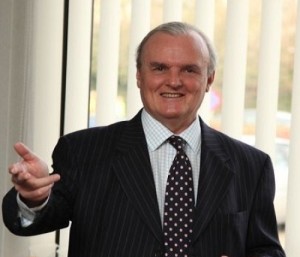 On 8th August 2014 it was announced that he was to become a member of the House of Lords in the UK on the recommendation of Prime Minister David Cameron.
Symphony's CEO Michael Laurier said "Symphony's Board is delighted that Lord Callanan has joined us, and we all look forward to working with him. Symphony is a specialist in environmental technologies, working in more than 90 countries worldwide, and his international experience, and service on the Environment Committee of the European Parliament will be of great benefit to the Company."
Lord Callanan said "I was pleased to be asked to join the Symphony Environmental Technologies Group. I look forward to working with them to bring the benefits of their technologies to Europe and the wider world, and to raise awareness in the UK of the
contribution which this British company is making to the UK economy and to public health and environmental protection worldwide.
"In particular, their oxo-biodegradable plastic technology needs to be better understood in Europe. It does not just cause the plastic to fragment, but converts it at the end of its service- life into biodegradable materials."
For further information, contact:
Max de Trense
Carteret Communications
Tel: 020-7828-8598
M: 07795 204078
Email: [email protected]