The German company JELU has developed a fully decayablebiocomposite for industrial processing. The new material made from thermoplastic starch (TPS) and wood fibres is a wood plastic composite (WPC) that fulfils the European Standard for Compostability DIN EN 13432. It can be used with injection moulding and extrusion techniques, and is suitable for conventional plastics processing machines.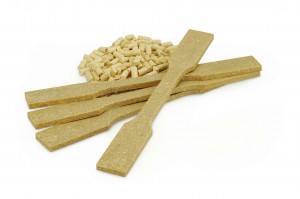 JELU compounds TPS with wood fibres to form a homogeneous material that consists of 100% renewable resources. In its basic blend, the compound contains 50 per cent TPS and 50 per cent wood fibres. TPS is a biopolymer that is obtained by destructuring starch grains.
For its wood plastic composites, JELU makes use only of fibres obtained from selected woods that have uniquely defined properties. Only processed fibres that meet certain criteria, such as having a fixed grain size and being of the same type of wood, are used. This allows JELU to reliably set the biocomposite's physical-mechanical properties to specific values. By means of additives, the characteristics can be varied and adjusted to individual applications.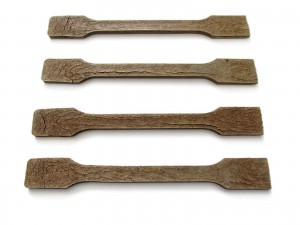 Wood plastic composite combines the properties of both wood and plastics: the products are mouldable like plastics and firm like wood. JELU biocomposites fulfil the German standards for use in foods and toys. The new compostable wood plastic composite is suitable for decayable products, such as funerary urns, flower pots or temporarily used measuring tubes.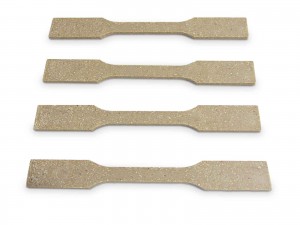 JELU is a medium-sized company that has been managed by the Ehrler family for more than two generations. Several years ago, JELU developed a process for manufacturing homogeneous biocomposites from plastics, wood fibres and additives. The company produces premixed compounds and manufactures customised WPC granulates with different filler concentrations and alternating additives according to the customers' needs. JELU offers WCP blends based on polyethylene, polypropylene, thermoplastic starch and other plastics. The fibres are either wood fibres or cellulose fibres.For more information, please visit us at www.jeluplast.de