Calumet City, Ill., October 8, 2013 – With the recent introduction of its Mi Batch™ line of particle taggants, Plastics Color Corporation (PCC) brings over 40 years of polymer expertise to the fight against counterfeit materials and products. The unique taggants in Mi Batch are compatible with a wide variety of resins to impart an extremely high level of security and verification to virtually any consumer product as well as items used in high-risk markets such as electronics, medical products, aviation and automotive.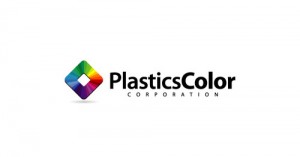 "Counterfeiting is a multi-billion dollar threat to consumers and businesses worldwide… it compromises brand value and can pose serious safety risks," explain PCC's Tim Workman, Vice President of Business Development. "Mi Batch was developed as an extremely cost-effective anti-counterfeit measure enabling manufacturers and retailers to protect brand identity and ensure supply chain integrity. Mi Batch taggants offer the best of all worlds – they're easy to authenticate but very difficult for criminals to detect and replicate; they function consistently under wide ranging environmental conditions without affecting product performance, and each customer's unique taggant "signature" can be consistently produced at any volume."
PCC's taggants are produced via a proprietary technology that allows for a more cost-effective product. The taggant particles are developed with a unique chemical/spectral signature that becomes part of the plastic material or item – it can't be removed. Cost-effective detection equipment (handheld or inline) is employed to "read" the embedded taggant signature and verify authenticity of the polymer, product or component.
While plastic taggants are commonly associated with brand name protection of high-end retail products, they can play a critical safety role in functional items such as medical devices, computer parts and electric circuit breakers. At the manufacturing level, taggants can be added to plastic masterbatches to ensure supply chain integrity. Workman says the decision to employ a taggant should be based on a number of factors including:
The value of the item, material or brand to the manufacturer or seller

Risks/safety concerns associated with counterfeiting of a material or item

Profit potential – the value of an item or material relative to its production cost
"Many product manufacturers think if an item is inexpensive to produce it doesn't warrant security measures," says Workman. "What they don't realize is that counterfeiters look at profit potential – something that is cheap to produce but has high resale value offers great profit potential. For a very small unit cost these items can be protected using PCC's patented Mi Batch technology."
About Plastics Color Corporation
Plastics Color Corporation (PCC), headquartered in Calumet City, Ill., is a global provider of colorants, compounds, additive masterbatches and custom polymer technologies for an extensive range of markets including pharmaceuticals, medical, consumer goods and others. PCC supports virtually every type of manufacturing process and material. We engage our customers from concept to commercialization and help them develop new cutting-edge products that lead the market.
PCC has more than 40 years' experience in the polymer industry and operates fully-equipped product development laboratories and manufacturing facilities in California, Illinois, North Carolina, and Nanjing, China. PCC's Illinois and North Carolina labs are certified by the American Association for Laboratory Accreditation, A2LA. PCC also provides testing and product development services through our Solutions Center in Asheboro, N.C. For more information, call Timothy Workman at (440) 670-8802 or visit www.plasticscolor.com.