Bio plastics creators Natureworks LLC and Solegearbioplastics Inc. each one have gotten new financing for their renewable items.
The U.s. Vitality Department has honored a $2.5 million stipend to a joint program between Minnetonka, Minn.-based Natureworks and Calysta Inc., a reasonable items producer situated in Menlo Park, Calif. The two organizations are chipping away at a methodology to transform characteristic methane biogas into lactic corrosive, which then can be utilized to make Natureworks' Ingeo-brand polylactic corrosive tar.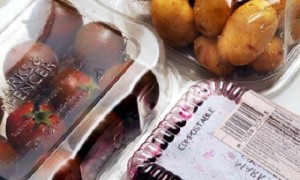 The continuous venture would utilize Calysta's gas-to-chemicals engineering. For Natureworks, methane could be an additional feedstock several generations removed from the simple plant sugars used today"at the association's Ingeo generation plant in Blair, Neb., authorities said in a news discharge.
Calysta in June made lab-scale amounts of lactic corrosive from methane. Authorities said this was "a major milestone" the whole time.
"If proven through this collaboration, methane to lactic acid conversion technology could be revolutionary, providing sustainable alternative feedstocks for Ingeo," Natureworks official Ken Williams said in the discharge. Williams is system pioneer for the Calysta-Natureworks joint effort.
Solegear — situated in Vancouver, B.c. — has secured obligation financing from Comerica Bank. The financing will help deals development and conveyances of the association's bio-based and compostable plastic raw material, authorities said in a news discharge. In July, Solegear won $1.6 million in subsidizing from the administration supported Western Innovation Initiative (WINN). The activity is piece of the Western Economic Diversification Canada government program.
Solegear is increase generation of its Polysole-brand bioplastic, which authorities said is 100 percent bio-based, non-lethal and compostable. The plastic raw material can be focused around corn or different plants. Solegear likewise delivers Traverse-brand biocomposites, which can be made by blending routine plastic with characteristic filament.