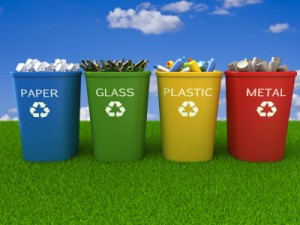 According to the latest news in the plastic industry the Pennsylvania-based EPI Recycling Solutions is all set to initiate its new capacity unit industrial plastics recycling plant in Sanford, N.C. The new plant will be producing pellet to meet the demands of various stakeholders. According to new from various sources the pellets will be manufactured and produced with an S:GRAN 125 recycling machine that can reprocess 1,500 pounds of material per hour. With this new project the plant will reach the capacity of 1 million pounds per month.
The 30,000 square foot facility that will be established in Sanford will be the first recycling plant for EPI will require a total investment of more than $1.1 million. The project was initiated with a single granulator and baler. While talking to industry experts and newsperson the representative of the company says such a facility was indeed in need to serve the existing national customers and to offer services that are based at multiple locations. The additional facility that the company proposes will help meet the growing demand of the industry. He also added that "Recycling facilities are typically limited due to incoming freight cost. Our model is a 300-mile radius for incoming material, and the Sanford facility is 600 miles from our primary facility in Erie.
While adding he also said that the facility and the company is continuously working with non-manufacturing units and hospitals on the issue of clean packaging. While talking to the newsperson he said the company is committed to working with hospitals and other non-manufacturing businesses on clean packaging and sustainability as Engineered Plastics was one of the eight founding members of the now 18-month-old Healthcare Plastics Recycling Council.
It is important to underline here that recycling has become very important as there are many players who were willing to have a facility that could add up their capacity and offer them a technology that is at par with the requirement. And this facility is one of those projects that will do much better for the industry.