BROADVIEW, IL (April 4, 2014) – Following three consecutive years of high growth where sales have tripled each year, thermoplastics elastomer (TPE) compounder Star Thermoplastic Alloys & Rubbers, Inc. has hired Jennifer Tomes as the firm's first Director of Marketing.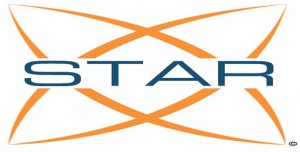 Star Thermoplastics, founded in 1993, formulates and sells soft, specialty plastics, referred to as TPEs (or thermoplastic elastomers) in an industry reported to have worldwide sales in excess of $20 billion. Star Thermoplastics is one of the five leading producers in the U.S. of specialty plastic TPE compounds used in the manufacture/molding of thousands of consumer, medical, industrial and automotive products. The TPE industry, by way of comparison, has continued to grow at a consistent rate of between 5% and 8% per year, with industry experts forecasting this rate of growth is expected to continue over the next decade at the same, or maybe even greater, rate owing to demands for this popular, unique and end product enhancing material.
Commenting on Ms. Tomes joining Star Thermoplastics, Founder and President Thomas A. Dieschbourg notes, "Our rapid growth necessitated us finding a highly qualified professional who was not only experienced in the business-to-business sector, but could bring to Star Thermoplastics the high level of enthusiasm and "can do" attitudes demonstrated by the growth she helped bring to previous fast-paced companies. She sought and achieved solid brand recognition and sales growth by bolstering efforts in markets already served and directing these companies into new market areas, nationally and internationally."
Ms. Tomes joins the firm as a highly qualified and experienced professional marketer in the business-to-business sector, most recently with privately held medical device firm Medline Industries in Mundelein, IL for 16 years where she worked in various positions in product management, sales support, branding and marketing. During this period, Medline experienced substantial growth, servicing medical and surgical device and pharmaceutical customers around the globe. Medline is one of the world's largest suppliers in this segment of the industry. Previous experience includes marketing positions covering a period of more than 7 years with United Stationers in Des Plaines, IL. Prior to that she was with the Audience Research & Development in Dallas, TX
A native of the Chicago area and now living with her family in Worth, IL (located just southwest of Chicago), she is a graduate of Southern Methodist University (Dallas, TX) where she earned a Bachelor of Arts degree in Communications.
Star Thermoplastics, founded in 1993, is a leading provider of thermoplastic elastomers with many production lines to fill both large and small orders, a full-service laboratory and trained sales and technical support personnel across the continent. Company products are sold under the trade names StarBond®, StarClear®, StarFlex®, StarGrip-X®, StarLexar™, StarMed®, StarPet®, StarPrene®, StarTuff™, and StarXtrude™. With its newly enhanced 5 laboratories, Star Thermoplastics has the ability to both formulate samples of company products plus duplicate any existing TPE with improved formulations and at better prices.
For more information on products and services, contact Star Thermoplastic Alloys & Rubbers, Inc., 2121 West 21st Street, Broadview, IL 60155. Tel: 708-343-1100. Fax: 708-343-1110. Email: [email protected]. Web: www.starthermoplastics.com.