Shanghai, China, April 2, 2014 – The Lubrizol Corporation announces that it will participate in Chinaplas 2014, from April 23 – 26 at the Shanghai New International Expo Centre, Booth #N2F41. Lubrizol Engineered Polymers will be showcasing its integrated aliphatic thermoplastic polyurethane (TPU) range of solutions featuring the latest developments and improvements in Merquinsa legacy aliphatic TPUs for molding.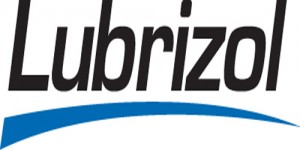 Building on the improved UV and staining resistance shown by PearlthaneTM 91T85 (88 Shore A hardness) in molded parts like watch belts and weatherable electronic devices, Lubrizol has expanded its aliphatic TPU offering commercialized under Estane®Engineered Polymers. The aliphatic portfolio now includes new and improved molding grades for the industrial, automotive, sports and recreation, and electronics markets.
Driven by the increasing demand for light colors and/or optical clarity in several technical and fashion-end applications, the latest developments from Estane Engineered Polymers have resulted in an improved formula for Pearlthane D91T80. This aliphatic TPU grade (82 Shore A hardness), offers excellent color stability upon UV exposure and also features excellent elasticity properties. Additionally, Pearlthane D91T86 has been recently introduced, with a 90 Shore A hardness, to obtain a faster processing and better cycling time, while retaining excellent surface finish and appealing aesthetics, making it highly suitable for automotive interior parts, like gear knobs and shutter pads.
Junkers Wang, regional industrial market segment manager, Estane Engineered Polymers, notes "Our aliphatic TPU innovations have received an amazing response from our customers. As an added value, apart from obtaining good haptics and a nice looking part, the new aliphatic TPU grades also show an improvement in mechanical properties."
Additionally, Lubrizol will be highlighting other unique engineered polymer technologies at Chinaplas 2014.
Lubrizol is more than a leading supplier and manufacturer of polymer solutions; Lubrizol is a proven and trusted partner for its customers. With 50+ years of experience and a worldwide network that includes formulation design, manufacturing, R&D, technical service labs and cutting-edge technologies, Lubrizol helps make its customers' products a bit more amazing. Lubrizol's extensive polymer portfolio includes resins that can be bio-based*, recyclable**, light stable, flame retardant, solvent-free, adhesive breathable or chemically resistant.
Lubrizol Engineered Polymers are highly versatile, easy-to-process polymers that can be utilized in film and sheet, extrusion, blow molding, injection molding, over molding, calendaring and solution coating processes for industrial, sports and recreation and electronics applications.
About The Lubrizol Corporation
The Lubrizol Corporation, a Berkshire Hathaway company, is an innovative specialty chemical company that produces and supplies technologies to customers in the global transportation, industrial and consumer markets. These technologies include lubricant additives for engine oils, driveline and other transportation-related fluids, industrial lubricants, as well as fuel additives for gasoline and diesel fuel. In addition, Lubrizol makes ingredients and additives for personal care products and pharmaceuticals; specialty materials, including plastics technology and performance coatings in the form of specialty resins and additives. Lubrizol's industry-leading technologies in additives, ingredients and compounds enhance the quality, performance and value of customers' products, while reducing their environmental impact.
With headquarters in Wickliffe, Ohio, The Lubrizol Corporation owns and operates manufacturing facilities in 17 countries, as well as sales and technical offices around the world. Founded in 1928, Lubrizol has approximately 7,000 employees worldwide. Revenues for 2011 were $6.1 billion. For more information, visit  www.lubrizol.com.
About Merquinsa, A Lubrizol Company
Merquinsa is a leading thermoplastic polyurethane (TPU) specialty producer, providing innovative products for injection molding, extrusion, calendaring, melt coating, compounding and adhesive applications. Merquinsa was acquired by The Lubrizol Corporation in 2011. The Merquinsa product lines are now integrated into Lubrizol's Engineered Polymers business. For more information about Merquinsa, Pearlthane™, Pearlthane™ ECO, Pearlcoat™, Pearlbond™, Pearlbond™ ECO and Pearlstick™ specialty TPU resins, please visit www.merquinsa.com  or call +34 93 579-9522.