Evonik Industries recently launched its 10th project house to develop new materials and system solutions for the lightweight construction sector.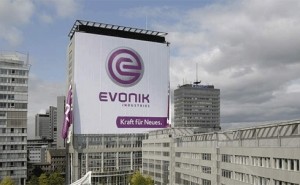 The new Composites Project House, primarily based in Marl, Germany with a branch in Darmstadt, will focus on automotive and aviation applications and applications in the domain of renewable energies.
"Our aim in setting up the Composites Project House is to expand our expertise in the field of composites. Innovative composites will make it possible to improve resource efficiency significantly at the same time," says Dr Dahai Yu, Evonik's Executive Board member responsible for the Specialty Materials segment, who believes that composite materials for the lightweight construction sector are an attractive market for Evonik.
According to the company, the composites market is growing by double-digit percentage in certain market segments.
"One of our aims in this project house is to develop materials that can be processed as quickly as thermoplastics but that are ultimately similar to duroplastic composites. Duroplastics have a very high level of mechanical stability and do not deform under pressure," Dr Sandra Reemers, Head of the Composites Project House, explains, "Take, for example, the auto industry, where up to now composite parts have only been able to be installed in small quantities and only after the coating has been burned in. The goal here is to develop materials that can be installed in the same way as metal components, i.e. before the paint is applied."
Examples of composites developed by Evonik includes Rohacell, a structural foam in fiber-reinforced composite parts; Vestamin, the hardener component for duroplastic matrix systems; and Vestakeep, a matrix for thermoplastic composites.
Source: http://www.adsalecprj.com/Publicity/MarketNews/lang-eng/article-67005623/Article.aspx