2014 was a very good year for Austrian plastics industry, according to Dietmar Schwank, Consul (Commercial Affairs) of Austrian Consulate General Guangzhou.
Gross output of the Austrian plastics machinery sector amounted to approximately €1 billion last year, he said. Around 80% of the total went to exports.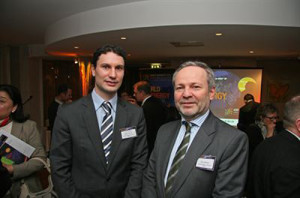 "For the Austrian companies, they know a long time ago that the local market is too small for them," noted Mr Schwank. "So they intended to go outside and position themselves as market leaders in the world."
Austria is one of the leading names in the global plastics industry. In particular, the recycling cluster is performing well as the names of EREMA, NGR, Starlinger, etc. come to mind as some of the leading players in the market.
"Austria is a strong performer in a lot of niche markets. At the same time, the awareness is high when it comes to environmental conservation," Mr Schwank said. "Competence in engineering combines with the consciousness to protect the environment lead to the success of our companies, particularly in recycling."
Within Asia, China is the biggest export market for Austrian plastics industry. Some Austrian companies are rather well known in China. However, a problem exists in doing business with Chinese customers – convincing them to turn to more expensive yet higher quality machinery.
This scenario is changing gradually, Mr Schwank pointed out, as the market for Austrian companies in China has grown by about 30% in 2014.
"The Austrian Economic Chambers (WKO) has worked hard to facilitate trading and making connections for the industry," he said. "For example, we are told recently that there will be strong demand for plastics sheet recycling equipment in Guangdong, which is a good news for the Austrian companies."
Website:    www.adsalecprj.com