DSM Dyneema today announced that its ultra-high molecular weight polyethylene (UHMWPE) fiber, branded as Dyneema, has been named the winner of the Soldier Technology Award's Best Light-Weight Protective Product for the Soldier category.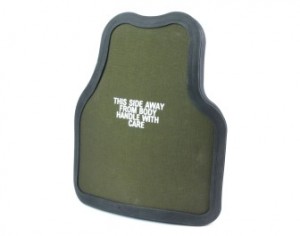 Richard Gunters, Key Account Manager EMEA, DSM Dyneema, received the award at a ceremony in London, the UK on June 12. The ceremony was part of the Soldier Technology Conference 2013, held from June 11-14.
According to its announcement, a jury panel of experts determined that Dyneema best met the criteria for outstanding lightweight protection. This material was developed for the defense sector to increase the mobility and protection of soldiers in a wide range of combat scenarios. Since 2005 NP Aerospace has delivered 40,000 sets of inserts with Dyneema backing material to the UK Ministry of Defense for the Osprey body armor system.
Mr Gunters discussed the benefits of using patented uni-directional sheets of Dyneema fiber for soft ballistic vests and hard ballistic helmets, shields and inserts at the conference. With its high strength-to-weight ratio, Dyneema can reduce the mass and weight of body armor for greater maneuverability and comfort, while delivering proven protection against ballistic threats. Other important properties of the fiber include durability, chemical and ultraviolet resistance and insensitivity to moisture.
"We are honored to be recognized by the Soldier Technology Awards, and take great pride in the many contributions DSM Dyneema has made in protecting the lives of service people around the world," said Shitij Chabba, Global Segment Director – Life Protection. "DSM Dyneema's radical innovation and micro innovation portfolio is helping our customers succeed and is backed by our high level of reliability, hands-on application development, technical support and local resources, including world-class technology centers. Our breakthrough technology is becoming the material of choice among our growing customer base in an expanding range of high-performance life protection applications."
Source: http://www.adsalecprj.com/Publicity/MarketNews/lang-eng/article-67005621/Article.aspx