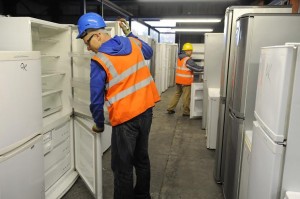 Environcom, the largest specialist WEEE (waste electrical and electronic equipment) recycler in the UK, has today announced it has acquired WEEE recycler Overton Recycling from administration, a move that will secure and safeguard some 50 jobs at the West Midlands site, providing certainty over the company's long term future.
Environcom's senior management team is working in partnership with existing staff at Overton Recycling to ensure the smooth transition of the company into the Environcom fold, with no disruption to production processes.
The acquisition will enhance Environcom's position in the WEEE recycling industry, adding a third site for the Grantham-based WEEE recycler creating increased processing capacity at one of the busiest times in the WEEE recycling calendar.
Sean Feeney, Environcom's CEO said: "We're delighted to have acquired Overton Recycling which will not only increase Environcom's processing capacity but will also secure key recycling jobs in the industry. We're looking forward to bringing it into the Environcom fold and becoming part of our philosophy to do the right thing with WEEE so it doesn't cost the earth."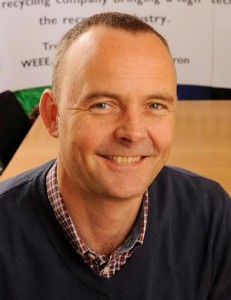 Environcom currently operates a number of other recycling facilities including its Grantham WEEE facility, which is one of the largest and most advanced in Europe, comprising of the latest state of the art technology aimed at achieving high levels of WEEE Recycling, Recovery and Reuse. It caters for all categories of WEEE, with 100,000 tonnes of WEEE recycling capacity. A second site in Edmonton, North London gives a new lease of life to up to 75,000 WEEE items a year.
For more information, please contact Intelligent Profile:
Emma Cantrill:  [email protected] / 07788 757377
Louise Barnett: [email protected] / 07713 742685