LONDON: Two key Plastic Recycling organizations witnessed significant growth during the year 2013 along with creating greater awareness and understanding of plastic recycling activities. Recycling of Used Plastics Limited (Recoup) added twelve new members during 2013. European Association of Plastics Recycling and Recovery (EPRO) saw three new members being added into it in 2013.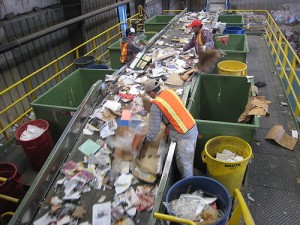 The new Recoup members include SITA UK, RPC Group, Viridor, Machinex, Kent Resource Partnership, Centriforce Products, PlasRecycle, Ellen MacArthur Foundation, Ashortwalk Ltd, Brunel University London, Campden BRI and Milton Keynes Council.
Three new members from the Netherlands, Canada and South Africa joined EPRO during 2013. The inclusion of the new members signaled EPRO's expansion beyond Europe and also raised EPRO's membership count to 19 members from 16 different countries.
Recoup is the UK's leading authority on plastics waste and resource management, providing expertise and guidance to a wide range of clients across the plastics supply, use and disposal chain. It is built on a network of members and associated organisations across all sectors involved in plastics manufacture, use, disposal and recycling. Recoup works with many other leading international plastics recycling organisations to ensure that it stimulates the implementation of latest best practices and developments world-wide.
EPRO is an association of the national organisations charged with organising and promoting recycling and recovery of plastics throughout Europe. EPRO provides a unique forum for the leading specialists in plastics waste management from across and outside Europe.