Royal DSM, the global Life Sciences and Materials Sciences company, today announces that the company is to invest in a new polymerization plant in North America to manufacture Akulon® polyamide 6 polymer for film grades used in flexible food packaging and other segments. Financial details of the investment will not be disclosed.
With these high viscosity extrusion grades of Akulon® polyamide 6 (PA6), DSM provides solutions to the world's growing food packaging industry. Roughly 1.3 billion tons of food is lost or wasted worldwide every year, mostly in industrialized countries1 consumer levels and this is where better packaging can make a difference. Flexible films based on Akulon polyamide 6, with its strong barrier against oxygen and aromas and exceptional mechanical strength and durability, will help to reduce food lost or wasted during its journey from farm to fork.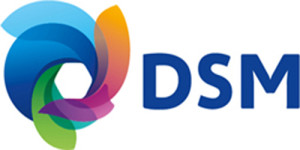 "This investment is also a demonstration of DSM's strong commitment to both our global and North American customers and supports our further growth ambitions in the Americas for engineering plastics." comments Roelof Westerbeek, President DSM Engineering Plastics.
Richard Pieters, President DSM Engineering Plastics Americas, states: "We are determined to grow further in the packaging industry where we have already proven to meet our customers' demand with our in- depth application know how and innovative solutions. Adding locally produced Akulon polyamide 6 grades for film to our North American portfolio complements our offering and strengthens our position to  optimally serve our global and local customers."
He concludes: "In addition to Akulon and Novamid® 6 and 6,66 polyamides, DSM serves customers with a range of specialty high performance engineering plastics including Arnitel® TPC copolyester, Arnite® PBT and PET polyesters, Stanyl® high performance polyamide 46 and 4T, and our bio-based engineering plastics EcoPaXX® polyamide 410 and Arnitel Eco copolyester."
More Information:- www.dsm.com/packaging