In a latest development in the field of plastics manufacturing and production, DAK Americas is all set to expand its footprints in the domestic market of Argentina for the production of heat-set Laser+HS PET resin for hot-fill applications. The project will be initiated with the assistance of PepsiCo and Coca-Cola Co. While cherished about the association and collaboration between these players the sales and marketing director of the company Emilio Larranaga says "we are pleased to have association of such big players in the arena, the project that was due for a long time is all set to take a kick-start". He also added a product long available in the United States but under review by Argentine clients for more than two years is going to be started in the third quarter of this year.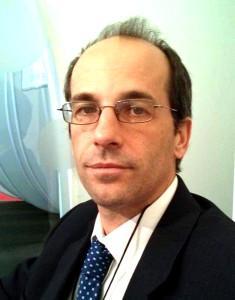 According to news from various sources the main objective of the operation was to fulfill the domestic requirement of the region. The company says that regional PET consumption hit a ceiling in recent years and the company wants to help stimulate hot-fill potential in Argentina and neighboring markets after seeing regional PET consumption.
It is important to underline here that DAK is the only functioning PET producing player in this region and has produced around 195,000 metric tons of PET in the past financial year. However it was not enough to fulfill even the domestic market need and hence it was important to initiate a full-fledged new operation that could fulfill the requirement of the concerned domestic market.
This is not the only expansion that the company is all set to initiate but in the past also it had undergone many mergers and collaboration and CabelmaPET's recycling facility is one among those. The facility is producing 23,000 metric tons of bottles per year, producing more than 12,000 metric tons of post-consumer PET pellets in 2013, sold mainly to Coca-Cola.
While addressing the media personnel and industry experts the marketing head of the company says "Argentina has no infrastructure in place, outside of natural gas, to produce PET and key petrochemicals locally," Larranaga said. "Our goal is that by 2016, CabelmaPET will supply 25 percent of our total resin needs."
The company says it's undoubtedly a lofty goal to establish everything in a short span of 2 years however with local and state governments this can be achieved.
Many DAK Americas clients are operating separate lines for virgin and recycled PET resins that mix the two on-site. With the CabelmaPET recycled resin now in-house, DAK's single pellet solution will include 25 percent recycled content
The national PET collection rate is roughly 30 percent now, Larranaga said, but that rate needs to reach at least 50 percent for DAK to self-supply one fourth of its resin needs. The company is still only developing a game plan on how to stimulate collection growth, and couldn't provide details on an investment budget for the project.