In a latest development in the field of paper and plastics one of the reputed names in Paper packaging field 'Mondi Kraft Papier' is now all set to begin a new story with a new plastic and cellulose composite polymer compounds reinforced with cellulose fibers for injection molding. According to news from the sources the above mentioned Fibromer materials are a range of six polyethylene, polypropylene and PP co-polymer injection molding compounds with 20-40 percent cellulose kraft pulp fiber reinforcement.
Some of the peculiarities that the fibromer materials possess are:
Easy-colorable
Scratch-resistant
Higher heat distortion temperature
Can substitute such mineral filled compounds in existing moulds and molding machines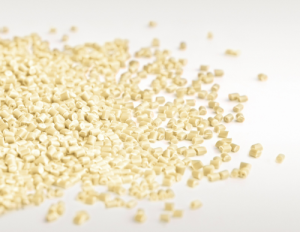 All we can say that the above mentioned fibromer materials are composed of 6 different polythelene, polypropylene and PP co-polymer injection molding compounds having a cellulose kraft pulp fiber reinforcement percentage of 20-40. The present combination of compounds in the product makes it scratch-resistant and easy colorable. The compound is also getting huge traction in the arena of plastic industry is because it has a higher heat distortion temperature than conventional and already existing talc filled plastics.
When we talk about the peculiarities of the compound another peculiar feature of the compound is that due to its comparable mould shrinkage values it can easily substitute mineral field compounds.
According to sources the compound will be a valuable asset not only for furniture industry but for other industries as well including Automotive. However, the company has not denied it is mainly dedicated and formulated for the furniture industry.
The company says the above mentioned compound was researched and developed in its high-equipped R&D Innovation Centre in Frantschach, Austria. During its R&D process the compound undergone a treatment process where hydrophilic paper fibers were converted into hydrophobic compound. And it is their this, water repealing property that makes them capable of being compounded into highly homogeneous compounds with the hydrophobic polyolefins used.
Some of the advantages that the compound possesses are fast cycle time, low density and low processing temperature. The company evaluated the compound for a myriad of applications and is all set to start running in the fourth quarter of 2014.
It is important to underline here that Mondi is not the only wood products company looking at ways to develop a cellulose and plastic compound. Timber giant Weyerhaeuser Co. has also been showing prototypes to manufacturers and designers which use scrap material from lumber production.