Switzerland specialty chemicals company Clariant plans to invest more than CHF 7.5 million to expand the capabilities and capacities for the production of color and additive masterbatches for use in engineering resins and high-temperature plastics.
The largest investment has been earmarked for plants in Shanghai, China; Singapore, and at two plants in the US.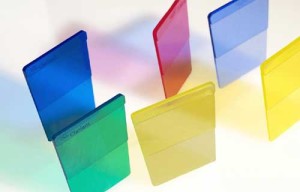 In order to work effectively in polymers that are processed at temperatures of 300°C or higher, masterbatches must be specially formulated using not only the same high-temperature base material, but also special pigments and additives that can stand up to extreme levels of heat and shear.
Capabilities in Asia have previously been more limited, focusing mainly on engineering materials like acrylonitrile butadiene styrene (ABS), polycarbonate (PC) and certain nylons, which are processed at moderate temperatures. That is about to change, stated Clariant.
"Global demand for high-temperature plastics and compatible masterbatches is booming," said Jeff Saeger, who heads the expansion program for Clariant. "Clariant has state-of-the-art capabilities in the US to handle these materials and will now leverage that experience and expertise around the world."
Fueled by new products in the automotive, small consumer electronics and electrical markets, the use of engineering materials is growing at annual rates of 7 or 8%, well above the growth rate of the plastics industry as a whole, according to him.
In Shanghai, new production lines and associated capabilities will be in place by the end of 2016. In the US, Clariant installed equipment for processing fluoropolymers in Lewiston, Maine, in late 2015, and new lines for specialty engineering compounds and black masterbatch for high temperature resins will be added in Holden, Massachusetts, beginning in first quarter 2016.
The new investments are expected to be especially beneficial to manufacturers of electrical products and appliances, since many of these devices and the components in them contain engineering plastics that need to meet flammability-resistance standards promulgated by Underwriters Laboratories (UL), the company noted.
Part producers have only limited choices if not using high temperature masterbatches. They can mold the parts in the resin's natural color and then paint them, or they can use pre-colored compounds. However, Saeger explains, many companies need relatively small quantities of engineering and high temperature materials, making both these methods un-economical or even unavailable.
The solution, he says, is "natural plus". Processors buy readily available natural color resin and then add a color concentrate (masterbatch) precisely formulated to achieve the exact finished color required.
In this way, the high cost of small quantities of custom-colored resin is avoided. Processors can buy larger quantities of natural resin and also have less capital tied up in an inventory of colored resin that may only be used occasionally. Storage space requirements are reduced. Production benefits accrue from centralized drying and handling of natural resin and faster color changes. Manufacturers are also much more flexible in responding to changing consumer color preferences, he said.
Website:                                              www.adsalecprj.com