Plastic has become an indispensable material in the public and private sectors and specialisation in the related technology is a growing field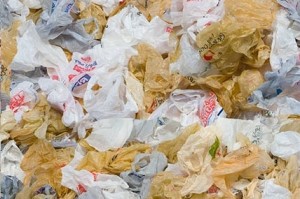 THESE days, it is almost difficult to imagine yourself without a plastic carry bag after coming out of a grocery or departmental store. Plastic has become a synonymous with convenience if you have to buy and take home something or the other everyday. Plastic is a man made polymer pretty similar to natural resins found in trees and other plants.
It has been used for centuries and is a fairly new material compared to its counterparts. High tech plastics have been used in domains related to health and technology ever since the 1970's and new variations are being constantly developed. This material has, undoubtedly, been the right choice for packaging for over decades. With this industry growing by leaps and bounds, manufacturers and other wholesale dealers seem to be in an urgent need for manpower to control operations.
Plastic has also become an indispensable material for major sectors — transport, electricity, telecommunications – around the globe. Since synthetic rubber is in great demand these days, many plastic engineers can find employment in manufacturing concerns. Government bodies like Ministry of Petroleum and Natural Gas, Oil and Natural Gas Commission, Indian Institute of Petroleum and Petroleum Conservation Research Association of India and other private bodies and multinational companies that deal in plastics hire efficient plastic engineers on a regular basis. If we look at in a way, polymer use in India is comparatively lower than other developed countries, which determines that there is enough scope for growth.
It goes without saying that the job of a plastic engineer is to manufacture the material in bulk quantity. In general, designers and processing technologists play a pivotal role in the manufacturing course. By using high-end computer aided design systems, the part designers design industrial and consumer parts. Next in is the mould designer who builds the Automatic Mould Design and Ejection Systems. Then it is the plastic mould maker who brings the mere design into existence. In the end, plastic testing technicians carry out a slew of mechanical tests in order to confirm the quality of the product.
In the public sector, you can start of with a monthly packet of anything between Rs 8,000-10,000 as a plastic technologist. In the private sector, monthly packages range between Rs 9,000-12,000. However, your salary depends on the qualifications you have and if you're armed with an MTech degree, you can expect a pay of Rs 15,000-20,000 every month.
The following institutes offer courses in plastic technology:
* Alagappa College of Technology, Guindy, Chennai offers an MTech course in polymer science
* Maharashtra Institute of Technology, Pune has a Bachelor's course in polymer engineering
* Delhi College of Engineering, New Delhi offers a course in polymer science and chemical technology
* Indian Institute of Technology, New Delhi offers an MTech course in polymer science and technology
* Crescent Engineering College, Vandalur, Chennai offers a BE in polymer technology
* Birla Institute of Technology, Ranchi.
Source: http://www.thestatesman.net/index.php?option=com_content&view=article&id=460933&catid=92