CHINAPLAS 2015 will bring in an array of concurrent events to embrace the "new era manufacturing", which will be about how to produce effectively with the least resources, and to manufacture unique products that can bring sustainable business.
"CHINAPLAS is not simply a procurement and networking platform, but a place to enrich professional knowledge. We are always sensitive to the market movements and bring in new elements each year to keep visitors staying on the top of the market. No matter what sectors they are from and which positions they are in, our visitors can find the practical solutions and inspirations from our show," said Ada Leung, General Manager of Adsale.
The following are the highlights of CHINAPLAS' parallel programs:
Design x Innovation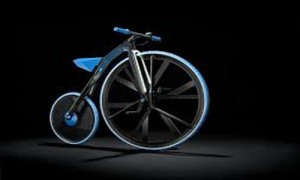 Adsale Exhibition Services Ltd, CHINAPLAS organizer, joins hands with BASF to demonstrate how plastics combine with creative design can provide sustainable and innovative solutions and help solve real customer problems.
The event will showcase well-designed industrial products made of BASF advanced materials including auto parts, building materials, consumer goods, apparels and housewares.
An open forum on the topic of "Design & Innovation" will also be held and chaired by internationally revered engineering and product designers to share their award-winning works and experiences.
Industrial Automation – Robot Parade and Smart Production
Industrial Automation Zone will be set up o feature a legion of tools and technologies such as robotics, automation systems and peripherals, remote control systems, drives, sensors, arm tooling and software, etc. that help turning the production lines to be more automated, smarter and efficient ones.
The Zone rallies market leaders from all over the world such as top robot makers, ABB and Wittmann Battenfeld, automation technology leaders Honeywell and Rockwell from the US, Siemens from Germany, Mitsubishi Electrics and Shini from Japan and Taiwan respectively.
Medical Plastics Conference
A two-day conference held during CHINAPLAS, present hot topics in the medical plastics field such as the latest developments in the global and regional markets, the special requirements for polymer production, additives use, molding technologies, post-processing and medicine packaging, with a view to unlocking future business potential for market players.
Leading materials and technologies providers, influential associations and research units will unveil their breakthroughs, analyze the market trends and share their experience on product designs. Healthcare brands will also share their success stories over product development.
In addition to the concurrent events highlighted above, there will also be over 50 sessions of technical seminars being held during the exhibition period.
CHINAPLAS 2015, to be held in Guangzhou, China from May 20-23, will feature more than 3,100 exhibitors from 40 countries and regions, unveiling the latest plastics and rubber technologies and services across 15 product theme zones that will occupy 26 exhibition halls.
13 countries and regions including Austria, Canada, France, Germany, Hong Kong, Italy, Japan, Korea, Switzerland, the UK, the UK, China and Taiwan will participate in international pavilions.
Website: www.adsalecprj.com