BALTIMORE (Scrap Monster): The Montgomery County Council in a unanimous vote has banned the use of expanded polystyrene containers and packaging materials by restaurants, grocery stores and cafeterias. The voting took place on January 20th. With this, Maryland's most populous county has joined New York City, Washington, D.C., San Francisco and Seattle in banning use of EPS.
The bill was sponsored by Montgomery County Council member Hans Riemer.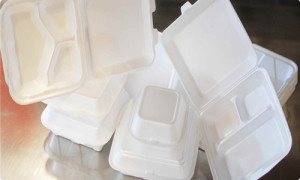 According to Hans Riemer, EPS is absolutely recyclable. But the recycling of EPS products continues to register excessively low rates, mainly because of its low value. Additionally, these products need to be cleaned before entering the recycling stream, thereby leading to contamination concerns. Considering all these, it is better to ban these products and switch over to alternative products which can more easily be recycled.
Despite Dart Container Corporation's offer to fund the addition of EPS to curbside recycling, NY City in January 2014 had decided to impose ban on EPS. The council members were unwilling to include EPS as they were uncertain with regards to market for these products. Washington DC had banned foam products in June 2014. Seattle and San Francisco soon joined the ranks.
The proposed ban will go into effect in Montgomery in 2016.
Website: www.scrapmonster.com