SPOKANE (Scrap Monster): The US plastic scrap exports surged significantly during the initial nine-month period of the current year.
The exports from the country totaled 1.6 million tonnes during this period, 17% higher when compared with the exports during the corresponding nine-month period in 2013. The US plastic scrap exports during Jan-Sep '13 had totaled 1.37 million tonnes.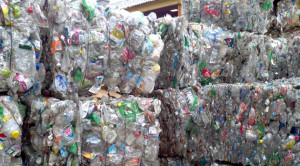 The value of plastic scrap exports by the US during this period totaled $711 million.
During the third quarter of the year, the exports totaled 564,000 tonnes. The exports during the quarter were significantly higher when compared with previous quarters.
The US plastic scrap exports to China and Hong Kong surged higher. The exports to Hong Kong witnessed a jump of 33%, whereas those to China increased by 11%. The exports to Canada, Indonesia, Vietnam and Thailand were higher during the nine-month period. On the other hand, export volumes to India and Malaysia declined during the period.
Among polymers, demand for PET polymers recorded strong growth of 37%. Exports of vinyl chloride polymers and ethylene polymers also recorded growth of 30% and 20% respectively.
More Information…
www.scrapmonster.com