New Products to Be Featured Will Include Apex® Flexible PVC Compounds with non-DEHP Plasticizers, a Medalist® TPE for Solvent Bonding, and a Rigid PVC for Connectors
PAWTUCKET, RI, U.S.A., January 04, 2016: Reflecting its commitment to providing medical device manufacturers with multiple polymer alternatives, Teknor Apex Company has developed the industry's broadest range of compounds for tubing, and it will feature these products at MD&M West 2016 (Booth 2438).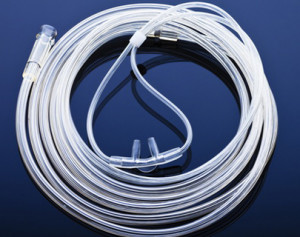 Teknor Apex now offers a comprehensive portfolio of medical-grade tubing compounds, including Apex® flexible PVC, Flexalloy® PVC elastomers, and Medalist® thermoplastic elastomers (TPEs). In addition, the company has developed Apex SCR™ stress crack resistant rigid PVC compounds for tubing connectors.
"Because its portfolio of medical tubing products is so diversified, Teknor Apex can take a 'polymer-neutral' approach to the support it offers customers, helping them to select exactly the right compound to meet a particular performance or regulatory requirement," said William J. Murray, president of Teknor Apex. "And regardless of which compounds they select, our customers benefit from the decades of medical-market experience that we draw on to assist them in solving problems or addressing new opportunities."
PVC: Leading the Way in Alternative Plasticizers. In addition to the DEHP-containing compounds that have long been the industry workhorse for tubing, the Apex line of PVC tubing compounds now also includes multiple non-DEHP- and non-phthalate-plasticized formulations, including high heat-stable products.
"As a producer of both plasticizers and PVC compounds, Teknor Apex has developed comprehensive data on plasticizer alternatives as a way to help our customers make informed decisions in addressing marketplace issues concerning phthalates," said Peter M. Galland, Vinyl Division industry manager for regulated compounds. "We are prepared to work with tubing manufacturers no matter which alternatives they select."
The Apex line of tubing compounds also includes gamma-stable formulations. For especially demanding applications such as tubing requiring high tensile strength, abrasion resistance, or kink-resistance at low durometers, Teknor Apex also offers Flexalloy compounds, which are based on high molecular weight PVC polymer.
Apex rigid PVC products are available for molded tubing connectors. The newest of these are Apex SCR compounds, which provide strength comparable to polycarbonate (PC) or ABS and excellent clarity while reducing or eliminating the stress cracking that often occurs in PC or ABS at the interface with flexible PVC tubing. Gamma-resistant grades are also available.
"Stress cracking is a problem that the medical device industry has had to deal with for decades," said Mr. Galland. "Apex SCR compounds provide a cost-effective way for the industry to address this problem without having to compromise end-use performance."
TPEs: Versatile Enough to Meet a Wide Range of Tubing Requirements. Teknor Apex has recently expanded its portfolio of Medalist elastomers, now offering suitable alternatives to PVC, silicone, and TPU for medical tubing.
The Medalist product line for tubing includes 13 standard and specialty compounds, ranging from 37 to 83 Shore A and covering a broad spectrum of physical properties. Medalist elastomers are ISO 10993-5 compliant and plasticizer-free, with a low level of extractables. They can be sterilized by e-beam, gamma, ethylene oxide (EtO) and steam (autoclave). These grades are good candidates for single and multi-lumen tubing for catheters, IV, drug delivery, gas supply, and chest drainage.
Medalist tubing compounds meet such functional requirements as kink resistance, clamp resilience, and resistance to "necking" when subjected to longitudinal force, according to Ross Van Royen, senior market manager of regulated products for the Thermoplastic Elastomer Division.
"Medalist elastomers are the first fully practical alternatives to materials long used for medical tubing," said Mr. Van Royen. "They mirror the clarity, haptics, physical properties, kink resistance, and clamp resistance of PVC while exhibiting enhanced gamma stability and flexibility. And unlike silicone, they provide the processing ease and design freedom of thermoplastics, while avoiding concerns about extractables and curing agents posed by rubber. Further, compared with silicone and TPUs in this market space, Medalist compounds offer an economical advantage."
The newest of the Medalist tubing compounds is Medalist MD-16376, an optically clear 76 Shore A compound designed for solvent bonding to connectors. Solvent bonding is one of the major reasons why medical device manufacturers were slow to accept TPEs in tubing applications, noted Mr. Van Royen.
In developing Medalist materials for tubing, Teknor Apex worked with medical industry experts, processors, and equipment suppliers to ensure that downstream processes like hole cutting, tipping, and printing would not be an issue. Teknor Apex can provide suggestions on which processes work best on Medalist materials.
Website:                                www.teknorapex.com