Injection molding machines  are used in the production of various plastic products. Material is injected into the mold by an injection molding process. Injection molding of thermosetting plastics  and thermoplastics is performed using these machines.
Materials commonly used in injection molding are nylon, polystyrene, ethylene, polycarbonate, and polypropylene. Injection molding machines facilitate the fast production of plastic parts with reduced waste and at low cost.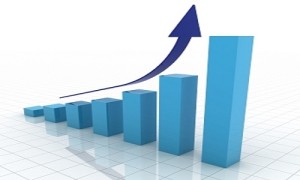 These machines are mainly used in the Packaging, Automobile, and Medical Equipment industries. They are also used for applications in the Electrical/Electronics and Construction industries.
The analysts forecast the Global Injection Molding Machine market will grow at a CAGR of 7.43 percent over the period 2013-2018.
The Global Injection Molding Machine market can be divided into four end-user segments: Automobile Industry , Packaging Industry, Healthcare Industry, and Others.
The report, the Global Injection Molding Machine market 2014-2018, has been prepared based on an in-depth market analysis with inputs from industry experts.
Key Topics Covered:
01. Executive Summary
02. List of Abbreviations
03. Scope of the Report
04. Market Research Methodology
05. Introduction
06. Market Landscape
07. Market Segmentation by Clamping force
08. Market Segmentation by End-Users
09. Geographical Segmentation
10. Key Leading Countries
11. Buying Criteria
12. Market Growth Drivers
13. Drivers and their Impact
14. Market Challenges
15. Impact of Drivers and Challenges
16. Market Trends
17. Trends and their Impact
18. Vendor Landscape
19. Key Vendor Analysis
20. Other Reports in this Series
Companies Mentioned:
ARBURG
Chen Hsong Machinery
ENGEL Holding
Guangdong Yizumi Precision Machinery
Haitian International Holding
Husky Injection Molding Systems
Nissei Plastic Industrial
Sumitomo (SHI) Demag Plastics Machinery
The Japan Steel Works
Toyo Machinery & Metal