Visitors from around the world can experience innovative testing technology – live!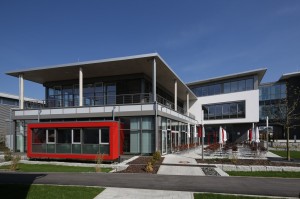 Ulm, Germany – Zwick/Roell, the worldwide leader in quality assurance and materials testing solutions, will be hosting the 22nd annual International testXpo Forum here October 14 to 17, 2013. The forum, which attracts customers of Zwick testing systems and materials experts from around the world, will also include dozens of co-exhibitors representing leading international manufacturing and test companies from various markets.
"As in previous years, we are pleased to be able to show innovative developments and practical solutions from the field of materials and component testing at this year's testXpo," said Zwick Chief Executive Officer Jan Stefan Roell. New developments in static materials testing machines occupy a prominent position, as do the latest dynamic testing options – including the most powerful Vibrophore system that is commercially available.
"We encourage visitors to look for the special exhibition areas where our experts will introduce the latest developments in software, electronics and accessories," Roell said.The testXpo is divided into different Industry Centers, allowing visitors to focus on the machines and applications which are of particular interest to them.
In addition, Zwick experts will be available in a special Technology Center to answer any questions. Zwick plans to present a number of interesting developments from its comprehensive product range, including: new machines for static materials testing, hardness testing systems for the nano, micro and macro ranges, single and multi-axis fatigue-testing systems and the latest in robotic testing systems.
On display will be new developments in the field of control electronics, the latest trends in extension measurement and melt index testers for all stages of processing. Also featured are pendulum impact testers from 5 J to 750 J, new features for testXpert® II and testXpert® R testing software, specimen grips for a range of materials and modernization solutions for various testing machines.
About Zwick USA
Zwick USA engages, services and supports the North American material and component testing marketplace. Capitalizing on Zwick/Roell AG's 150-year legacy of quality and reliability, Zwick USA has provided cutting edge solutions to customers in North America for more than 20 years. Zwick USA continues its emphasis on excellence, pairing the latest developments in test technologies with industry-leading software to address increasingly demanding applications. Further information about Zwick USA is available at www.zwickusa.com