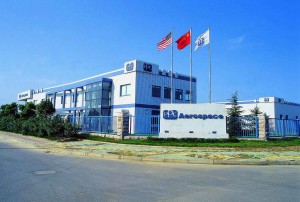 PPG Fiber Glass Science and Technology Center in Suzhou, China, has received certification from Germanischer Lloyd (GL) for technical competence in the field of mechanical and analytical testing.
The centre provides domestic and global composites customers with consulting, technical support and materials evaluation.
"This laboratory is outfitted – as are our technical centres in Europe and the United States – with state-of-the-art equipment for the testing and analysis of fibre glass materials and composites," says Dr. Paul Westbrook, PPG science and technology director, fibre glass.
Established in 2007, the centre offers equipment for fabricating fibre reinforced plastic (FRP) products and testing composites for static and dynamic mechanical properties using ISO, ASTM and Chinese national Guobiao (GB) standards.
Source: www.reinforcedplastics.com