Rosebay, Australia —  07/18/2014 — Wholesale Direct supplies owns a place of prominence for being one of the leading suppliers of food service and packaging products and they are now offering a wide array of high quality plastic  takeaway containers. These products  are ideal and safe options for food storage and serving takeaway meals and also enhance the overall appearance of the food. At Wholesale Direct Supplies, customers will get food-grade & microwave-safe containers in round & rectangular shapes in varied sizes.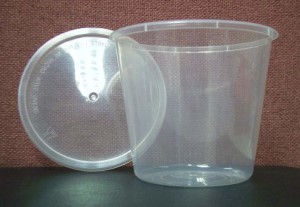 The company is a quality oriented entity maintaining a stock that only includes products made from premium quality and sturdy PP material exhibiting resistance to heat and high temperature. Besides this, all their plastic containers come with plastic lids to prevent spilling of food during the transit while the flowing rim on these lids can be easily removed at the time of consumption. The range of takeaway containers also consists of plastic container accessories like mini sized vessels for serving sauces, salad dressing, dispenser napkins and plastic cutlery.
The entire assortment of Wholesale Direct Restaurant Supplies can be easily viewed and purchased from the official website of the company. Divulging about the same, a representative mentions, "All of these items are available online, & can be purchased using our secure platform. We also offer a Fast Shop option – the industry  leader in fast & convenient stock replenishment. It allows customers to view past orders online, update relevant details & checkout."
Their product array also features Bags, Cold Cups, Drinking Straws, Docket Books, Food Wraps, Garbage Bags, Gloves, Napkins, Paper Coffee Cups, Paper Tablecloths, Register Rolls, and many other products.
About Wholesale Direct
Wholesale Direct Supplies supply a large range of food service, packaging & washroom products to restaurants, cafes, and hotels, take away shops, fast food outlets, clubs &pubs. Their brands are well recognised in the industry, & include Solo cups, Merino napkins & much more. The success of the company is based on a simple philosophy: providing wholesale prices direct to restaurants. Their success is based on a simple philosophy: providing wholesale prices direct to restaurants.