Teknor Apex Offers a Series of Monprene® TPEs for Colorful and Touch-Friendly Earbuds, Cords, Grips, Cases, Wristbands, and Other Consumer Electronic Components
PAWTUCKET, RI, U.S.A., December 15, 2014: A versatile series of TPEs developed by Teknor Apex Company for consumer electronics provides the enhanced functionality, pleasing tactile properties, vivid color, and durability that are particularly valuable for constant-use personal devices like in-ear headphones, computer mice, fitness trackers, and smart watches.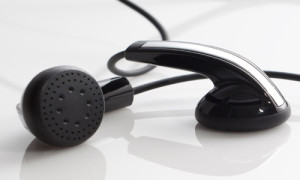 To be introduced at NPE2015 (Booth S24055), the consumer electronics series of compounds is part of the Monprene® family of TPEs. All products in the series exhibit resistance to skin oil, stains, household chemicals, and UV and are free of latex, phthalates, BPA, and heavy metals. Grades for over-molding show excellent adhesion to polycarbonate, ABS, and PC/ABS. Custom formulation by Teknor Apex makes possible a wide choice of surface properties—from plastic-like to rubbery, from silky smooth to "grippy," and from glossy to matte. The compounds can be supplied in light, natural-colored pellets or custom-colored to match any requirement.
Besides custom-formulating any of the Monprene compounds to meet customer requirements, Teknor Apex can provide engineering support for application development and can supply identical formulations around the world, according to Brian Mulvany, senior manager of consumer, industrial, and electrical markets for the company's Thermoplastic Elastomer Division.
"Monprene compounds for consumer electronics derive from commercially proven TPEs in markets where Teknor Apex has longstanding expertise, such as medical, wire and cable, personal care, and safety products," said Mr. Mulvany. "Building on this experience, we have developed property portfolios optimized for electronics applications that involve prolonged use in intimate human contact."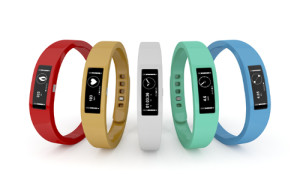 At NPE2015, Teknor Apex will highlight these Monprene grades for consumer electronics:
● Monprene OM-13255 and OM-13265 Over-Molding Compounds for Wearable Devices. These 55 and 65 Shore A compounds provide a silky smooth feel, with low surface friction in uses like wristbands. Their light natural color allows for excellent colorability. The compounds have excellent resistance to abrasion, skin oil, water, and weathering.
● Monprene OM-16277 Over-Molding Compound for Earbuds. This 75 Shore A compound provides a soft, conforming fit in the ear and is lightweight, with a specific gravity of 0.910. The compound is naturally translucent and can be used as-is or custom-colored.
● Monprene OM-12268 Over-Molding Compound for Smart Phone Cases. This 70 Shore A compound provides a soft, shock-absorbing protective layer over the rigid case. In tests for adhesion strength, failure is cohesive rather than adhesive. The compound has a slick surface that permits the phone to be easily slipped into and removed from pockets. It is water- and weather-resistant.
● Monprene OM-12267 and OM-12245 Over-Molding Compounds for Grips on Computer Mice or Game Controllers. These 65 and 45 Shore A compounds provide comfortable, secure grips, with a non-slip surface and a matte finish. Both are formulated for abrasion resistance.
● Monprene CE-17000 Series for Jacketing of Earpiece Cords. These flexible halogen-free compounds are available with Shore A hardness of 65, 75, or 85. They drape well, remain flexible at low temperatures, and exhibit good tear strength. Compared with conventional TPEs, they have superior resistance to skin oil, sweat, suntan lotion, and olive oil. The extrudability of Monprene CE-17000 compounds is superior to that of PVC and of other TPEs, including TPU and CoPE.
More Information:-
Robert J. Martino
Martino Communications Inc.
8 Main Street / P.O. Box 379
Hastings-on-Hudson, NY 10706 U.S.A.
Tel: 1-914-478-0754
Email: [email protected]
www.martinocommunications.com