US packaging group Sonoco announced that it is producing plant-based plastic bottles for Ecover's new home care line.
Ecover's new packaging is launched across the US in August this year. The containers produced by Sonoco – extrusion blow-molded bottles – are made from Plantplastic, Ecover's proprietary blend of bio-sourced high density polyethylene (HDPE) and post-consumer recycled (PCR) resin.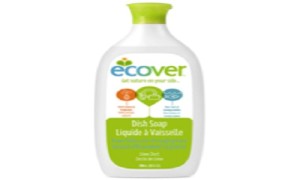 According to Sonoco, the bio-based resin, which is produced using plant-based feedstock and recycled resin collected from municipal curbside programs across the US, uses up to 90% less energy and emits 75% less greenhouse gases compared to petroleum-based virgin material, and is recyclable in most curbside recycling programs.
"As a leader in the green cleaning space, Ecover sought a packaging partner who could collaborate on sustainable packaging solutions and meet an aggressive commercialization timeline," said Andrew Moreno, Procurement Director, Ecover North America. "We also required responsive service and a near-site manufacturing facility to minimize lead times and environmental impact. Sonoco has the ability to provide all of this and perfectly meet our needs."
More Information…
www.adsalecprj.com