LONDON : Plastics Recycling Expo (pre) – the only dedicated plastics recycling exhibition and conference in Europe, will be held next year from 18-19 June 2014 at the Telford International Centre near Birmingham, UK.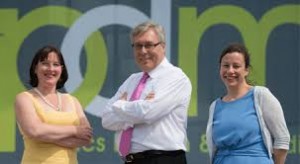 Plastics Recycling Expo (pre) is a launch exhibition and conference specifically for plastics recycling professionals. It will bring together key players from the plastics and recycling sectors in order to learn, network and capitalize on the business opportunities plastic recycling offers.
This two day exhibition and strategic conference will unite specialists from design/manufacturing, brand owners from the packaging, automotive, medical and consumer goods sectors and those already involved in plastics recycling (waste management companies, local authorities, government and plastic collection, recycling and reuse companies) to conduct business and discuss the future of plastics recycling.
The conference assumes significance, especially at a time when data indicates that 10 million metric tonnes of post-consumer plastic waste is buried in landfill every year across Europe. The quantity of post-consumer plastics recycled or recovered has increased every year since 1990. Around 33% of the total amount of generated plastic waste is being recycled.
However, the rates still lag well behind other products such as newspaper which stands at 80%. With recent restrictions on landfill and increased demand for sustainability, there is a huge amount of work to be done to achieve parity and there are substantial business opportunities available.
Source:  www.scrapmonster.com/news/uk-to-host-first-and-the-only-dedicated-plastics-recycling-expo-in-europe/1/9416