EDGWARE (Scrap Monster): Germany-headquartered mid-market pan-European investment firm, AURELIUS, has announced acquisition of Hemswell, UK-based ECO Plastics-a scrap plastic recycling business that has been struggling due to difficult market conditions. Financial details of the deal have not been disclosed.
As per the deal, Aurelius Group will perform capability improvement of plant facilities, in addition to providing financial support to support the company's current operations. The group will focus on the long-term strategic development and sustainable growth of the business unit. According to industry experts, acquisition of ECO Plastics by AURELIUS will take the company to new levels. Eco Plastics has been one of UK's leading plastics recyclers since 2000. However, it has been passing through difficult phase for some time now.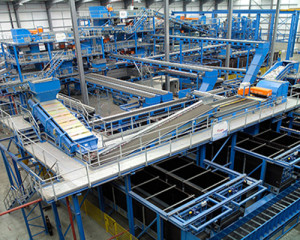 ECO Plastics represent nearly 35% of total bottles collected in the UK every year. The sophisticated plant has the capacity to sort as many as 150,000 tonnes of mixed bottles per annum. The Hemswell facility produces 12 different streams of plastics including food-grade PET.
AURELIUS has past experience in plastics recycling sector. Earlier, it had ownership stake in Wellman International-Europe's largest PET bottle recycler and producer of polyester staple fiber products. AURELIUS has many years of investment and management experience in various industries and sectors. The company has vast expertise in the fields of mergers and acquisitions, law and finance.
More Information…
www.scrapmonster.com