The Bottle Zone will feature exhibits and education opportunities to meet the needs of the beverage and bottling industries.
LAS VEGAS—SPI: The Plastics Industry Trade Association today announced at the Packaging Conference that NPE2018 will feature a new 100,000-square-foot pavilion spotlighting innovations, technologies and solutions for the beverage bottling and polyethylene terephthalate (PET) market: The Bottle Zone.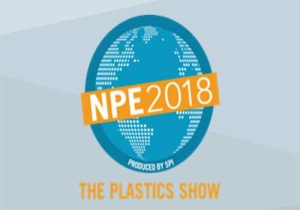 "Plastics are integral to the bottling world's ongoing success and continued innovation," said SPI President and CEO William R. Carteaux. "This vital industry segment hasn't had a singular event and exposition where solutions providers and industry professionals can gather to exchange new ideas, technologies and answers to the unique challenges facing the beverage, bottling and PET market."
"The Bottle Zone at NPE2018 will change that. This is where every company in the bottling supply chain can connect with market-leading equipment and solution providers and access the combined expertise they need to move their businesses forward."
Due to early interest from key bottling industry players, SPI expects the Bottle Zone to feature at least 100 exhibits, and could eventually expand the 100,000-square-foot area to allow for more participation from other solutions providers in the industry.
In addition to the exhibits, the Bottle Zone will also feature an education program on the latest technological advancements, market insights and business strategies in the bottling industry, among other subjects. Industry thought leaders will lead these short-form programs that will focus directly on meeting the needs of today's bottlers and bottling professionals. The International Society of Beverage Technologists (ISBT) and PETplanet have already agreed to provide assistance to the Bottle Zone's educational program, and more sponsors are expected to join as the event approaches.
"Demand in the beverage and bottling industry is what drove the NPE2018 committee to consider, and eventually create the Bottle Zone, and we continue to be driven by the needs of our customers to design and build a program that helps them in their day-to-day operations," said Brad Williams, SPI vice president of marketing and business development. "The Bottle Zone at NPE2018 will be the industry's one-stop shop for solutions to manufacturing process challenges, from purchasing pellets to putting finished, filled and labeled plastic bottles on the back of a truck."
SPI is targeting approximately 170 global suppliers to exhibit within the Bottle Zone, and has received verbal commitments from several major players in the bottling and beverage industry already.
Website:                                         www.npe.org