Already in Commercial Use for OEMs in the U.S., Apex® 1583 Series from Teknor Apex Can Be Supplied in Clear and Custom-Colored Formulations for Global Car Platforms
PAWTUCKET, RI, U.S.A., February 9, 2016: Teknor Apex Company has optimized a series of flexible PVC compounds used successfully in the U.S. for automotive drain tubing and will now make them available to manufacturers worldwide, the company announced today.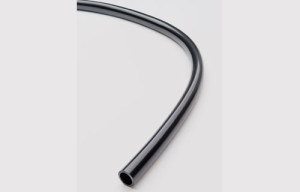 Drain tubing is used to divert water from areas around sunroofs and roof ditch moldings to discharge in the wheel wells of vehicles. Apex® 1583 Series compounds have been used in the U.S. for tubing on General Motors, Honda, and Nissan cars. Teknor Apex has expanded the series to include grades ranging in hardness from 60 Shore A to 50 Shore D, offering the compounds in custom colors as well as clear formulations, and supplying them from facilities in the U.S., China, and Europe.
"The long experience of Teknor Apex in the transportation market enables us to help customers comply with OEM specifications for Apex 1583 compounds on a worldwide basis," said Steve McCormack, auto industry manager for the Vinyl Division. "We have enhanced these proven compounds for improved processability and clarity, and we have developed molding grades to be used with the tubing as fittings."
Apex 1583 compounds exhibit minimal property change upon extended heat aging and stay flexible at temperatures down to -30 °C.
Website:                               www.teknorapex.com