Advanced expertise in injection molding, development and implementation of innovative product ideas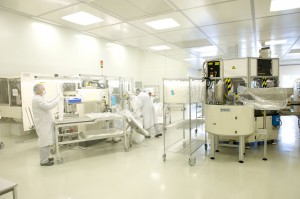 Bensheim, Germany, 13 May 2013 – Sanner GmbH, based in Bensheim, Germany, produces more than two billion plastic parts for packaging pharmaceutical, medical and healthcare products. Their success is based on advanced technological expertise in plastic injection molding. A special injection molding process enables the production of very fine grid structures and high-precision plastic parts, to meet today's requirements for impermeable packaging.
Along with creative product ideas, Sanner is capable of quickly developing and implementing innovative solutions to serve the needs of the market, customers and consumers. Recent Sanner developments include the desiccant capsule "360° Capsule" and "TabTec" tablet packaging.Sanner has been specializing in the development, manufacture and supply of pharmaceutical plastic packaging with integrated desiccants for more than 50 years. Along with standard packaging, the family-owned enterprise also creates customized solutions for contract manufacturing.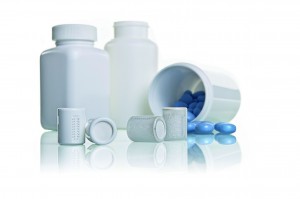 Customers around the world depend on Sanner for high quality, reliable delivery and technical expertise. The company ensures the highest product safety. Operating in compliance with GMP standards, production takes place in modern facilities with clean rooms and a high degree of automation. The company's main plant in Bensheim, Germany is certified according to DIN EN ISO 15378:2007, DIN EN ISO 9001:2000 and DIN EN ISO 13485:2003.
As a specialist in high-quality plastic packaging, Sanner has an efficient team of experts in packaging, design and development, engineering and plastic injection molds. "Sanner can quickly and effectively develop and implement products from concept to marketability," says Sanner CEO Holger Frank.
Technology transfer to other applications
Sanner utilizes in-house expertise for developments in new applications. The company has refined injection-molding processes to produce an extremely fine grid structure, resulting in the development of a new product for the pharmaceutical industry. The desiccant capsule "360° Capsule" protects packaged bulk goods from the effects of moisture.
The "360° Capsule" has a special feature – it absorbs moisture both through an outer cardboard disk and also through a special grid in the capsule. This ensures that the capsule can absorb moisture no matter how it is positioned within the filled container, even if it is lying against the cardboard. The desiccant capsule guarantees full efficacy and protects the pharmaceutical product from moisture at all times.
The distinct shape of the desiccant, with two outer ridges, minimizes the risk of accidental ingestion. The "360° Capsule" solves two practical problems associated with desiccants and sachets: reduced moisture absorption when the desiccant capsule is in a disadvantageous position in the container, and the danger of being mistaken for medication.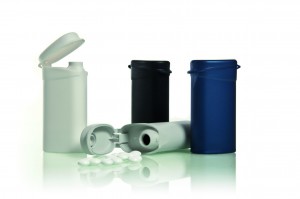 Many European customers have already recognized these benefits, and Sanner sees a potential market for the "360° Capsule" in North America. Berlin Packaging now sells Sanner products through an extensive distribution network in the U.S. The "360° Capsule" is available with one gram of desiccant as the first member of a new product family. Preparations are being made to introduce other new capsules containing various amounts of desiccant.
Convenient and portable
The "TabTec" container is a safe and simple solution for tablet removal. This slim new tablet packaging demonstrates Sanner's engineering expertise and keen awareness of market trends. Frequent travelers clearly benefit from the compact design. The unique shape also ensures that the product stands out at the point of sale.
The flip-top closure with a thumb tab can be opened with one hand and tablets removed one at a time. The remaining contents of the box stay clean and protected in the packaging, thereby reducing the risk of product contamination. "TabTec" is available with or without integrated desiccant, providing an alternative for less moisture-sensitive capsules and coated tablets.
Sanner profile
Based in Bensheim, Germany, Sanner GmbH was founded in 1894 and is now in its fourth generation as a family-owned enterprise. Sanner develops and produces high-quality plastic packaging and components for pharmaceutical, medical and healthcare products. The world's leading manufacturer of desiccant caps, Sanner produces two billion plastic parts each year for standard products as well as custom solutions. With 450 employees in Germany, China, Indonesia, India, Hungary, and the U.S., the company generated annual sales of over EUR 50 million in 2012. Further information on Sanner is available on the Internet: www.sanner-group.com.