NEW YORK : According to a new market research report, the global automotive plastics consumption market is expected to grow considerably during the period from 2013 to 2018.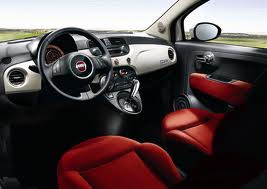 As per the report released by MarketsandMarkets, the global plastic consumption market revenue is expected to grow from $21,617 million in 2012 to $46,112 million by 2018 at an estimated compound annual growth rate of 13.4%.
In 2012, Asia-Pacific was leading in the Automotive Plastics Consumption volume by 50.5%, followed by Europe (28%), North America (11.3%), and rest of the world (10.1%). Among these regions polypropylene leads consumption by 37%, followed by polyurethanes (PU) (17.3%), acrylonitrile butadiene styrene (ABS) (12.3%), composites (11.5%), high density polyethylene (HDPE) (10.8%), polycarbonates (PC) (6.8%), and polymethyl methacrylate (PMMA) (4.4%).
The initiative for light-weight automobiles have resulted in automotive plastics becoming the preferred pick due to their enhanced properties such as superior impact strength, easy mold-ability, improved aesthetics, and reduced weight as compared to conventional automotive components such as High speed steel (HSS) and Aluminum. The demand for automotive plastics is expected to be robust in Asian countries. The Asian demand will mainly constitute the increased global demand for automotive plastics.
Founded in 2001, MarketsandMarkets is a full service market research company and consulting firm that produces 400 high-level, strategically analyzed, full-length reports a year, tracking more than 10 industries.
Source: www.scrapmonster.com/news/report-says-automotive-plastics-market-to-grow-significantly-in-the-next-five-years/1/9020