Sales increase by 12.5% to EUR 50.6 million / Investments in production facilities ensure sustainability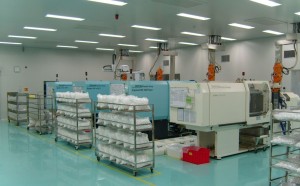 Bensheim, 25 April 2013 – On track for success: Sanner GmbH, a manufacturer of high-quality plastic packaging and components for pharmaceutical, medical and healthcare products, again achieved record results in 2012 and further consolidated its market position. The company increased its sales by 12.5% compared with the previous year to almost EUR 50.6 million (2011: EUR 45 million). It achieved a double-digit EBITDA margin in relation to sales. Some 450 employees worldwide contribute to the success of the family-owned enterprise based in Bensheim, Germany. Sanner hopes to continue to grow internationally in 2013 and consolidate its leading market position.
"Sanner finished the 2012 financial year with a considerable increase in sales. Although competition has remained tough, our company has developed extremely well," says Sanner CEO Holger Frank. Key factors in the company's success have been its consistent focus on customer-oriented solutions and increased internationalization. A strong presence in the Asian market coupled with production in China in accordance with German standards has again generated increased sales in the fast-growing Asian countries. A sales cooperation agreement for the USA with Berlin Packaging has been in effect since mid-2012. Furthermore, 2012 saw the completion of the modernization of the Hungarian plant and an expansion of its management team.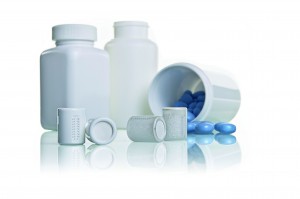 Growth markets in focus
To remain competitive, the packaging specialist is expanding its activities at all of its sites and continually investing in plants and machinery. The headquarters in Bensheim will be completely modernized by the end of June 2013. The aim is to tailor the entire production process more closely to the pharmaceuticals target group. A new building services center with a power/heat cogeneration system will help to ensure stable energy prices and increase energy efficiency. The modernization puts special emphasis on sustainability aspects, as well as reducing the carbon footprint.
The packaging specialists are also continuing to invest in Asia. Production capacity is to be doubled at the Chinese plant in Kunshan. A new sales office was opened in Indonesia in 2012, and the company is present in India since January 2013. "In this way we can ensure the best possible products and even better support for our growing customer base in the Asian region," Holger Frank explains.
Qualified employees and innovations are the keys to success
The family business is committed to a proven strategy: In addition to standard packaging, Sanner produces custom solutions in contract manufacturing for customers around the world. Its recipe for success is a high level of expertise in the use of desiccants and plastic injection molding. For instance, special injection methods make it possible to manufacture particularly grid structures or precise plastic components to meet high demands regarding sealing properties. In combination with creative product ideas, Sanner is thus able to rapidly develop and implement innovative, customized solutions. Two of the latest Sanner developments are the dessicant capsules "360° capsule" and the tablet packaging "TabTec".
The development of innovations like these requires a well-coordinated team with specialist expertise. Last year, the number of people working for the company grew by 6% over the previous year to some 450 employees.
more information : www.communicationharmonists.de