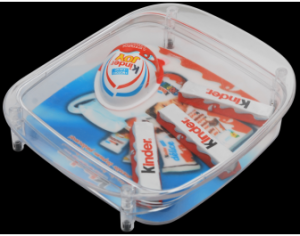 CJSC Sumitomo (SHI) Demag Plastics Machinery, the Russian subsidiary of the German/Japanese machine builder, will be presenting a hydraulic Systec machine with a consumer application at the Interplastica 2014.
A fully hydraulic Systec 210-840 with 2,100kN clamping force will be in operation, producing the lower portion of a coin dish made from polystyrene (PS). Using the mold from VIKI Vostok OOO, Moscow, the moldings weighing approximately 98g are produced in a cycle time of 20s.
An integrated linear robot from Sepro Robotique from France removes the products from the mold and places them on a conveyor belt. The complete peripherals, comprising a conveyor belt, material transport device and mold cooling, are provided by Italy-based Moretto S.p.A.
Interplastica will be held from January 28-31, 2014 in Moscow, Russia.
Source: http://www.adsalecprj.com/Publicity/MarketNews/lang-eng/article-67009978/Article.aspx