ALBANY (Scrap Monster): A recently held poll shows that 63% of the adult New Yorkers oppose the proposed 10-cent surcharge on plastic grocery bags. The NBC4 New York/Wall Street Journal/Marist Poll found that non-whites who earn less than $50,000 per annum were the ones who strongly opposed the bill.
The legislation proposed by Brad Lander and Margaret Chin was supported only by Manhattan residents and by those who identified themselves as having 'no religion'.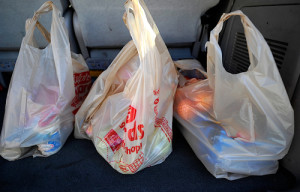 According to the poll, people seem to have made up their mind. Only 1%-3% of the surveyed population stated that they are still undecided on the issue.
The supporters of the bill argued that cities around the world, who initially had raised strong opposition against imposition of plastic bag fees has now adjusted to it and have started bringing reusable bags for their purchases. According to them, the benefits of the bill outweigh the drawbacks. They noted that New Yorkers use approximately 9 billion plastic grocery bags every year, which cause threat to human and marine life. The disposition of these bags cost the city approximately $12.5 million every year. 10-cent fees on single use paper and plastic bags would reduce city's plastic bag waste, they added.
However, opponents of the bill including Progressive Bag Alliance claim that the decision will affect jobs of hundreds of employees working in bag warehouses and related industries.
The survey was conducted over phone among 713 New York residents during the five-day period from April 29th to May 3rd.
Website:   www.scrapmonster.com