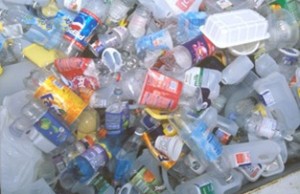 The high cost of export containers to the Far East appears to be having a big impact on the prices being paid for recycled plastics, with recycling firms claiming that prices have fallen by up to £20 per tonne across some grades.
Problems facing exporters looking to ship material to the Far East which began in March (see letsrecycle.com story) have persisted, with the cost of shipping containers more than doubling from up to $600 earlier in the year to as much as $1700 currently, with further increases expected.
Recyclers of plastic bottles and exporters of plastic films have confirmed that this has had a negative effect on prices, with lower quality film and bottle grades particularly affected.
Demand
Meanwhile limited demand for PET bottles in the Far East which started with the traditional lull in industrial activity around the Chinese New Year continues, as the manufacturing industry's demand for new material continues to lag and the country's recycling infrastructure grows.
Jeff Holder, finance director at Lincolnshire-based rigid plastics reprocessor ECO Plastics, said: "We are seeing Chinese demand for plastics reduce as the cost of transport has increased, and the European end markets for Asia have weakened over the last 6 months.
"In addition, China is continuing to develop its own recycling infrastructure which is further reducing its material requirements. Beyond all of this, many end customers and the government have a clear preference for developing the UK's own green economy and reprocessing this valuable resource within the UK is the future for the plastics industry."
Last week the company launched Continuum Recycling, a joint venture with Coca Cola Enterprises to enable the drinks manufacturer to meet its pledge to include 25% recycled PET in all its bottles manufactured in the UK (see letsrecycle.com story). The company's facility in Hemswell, Lincolnshire, now has the capacity to process up to 150,000 tonnes of plastic bottles per year and is helping to boost UK demand.
Mr Holder commented: "ECO Plastics' end markets remain strong. We are building a sustainable business model and have a number of customer contracts within the UK and Europe. This means we are not exposed to the volatile Asian markets which are currently very weak and adversely impacted by the weak Eurozone, and the costs of transport to these markets."
Others have noted that demand for PET from domestic reprocessors is preventing a significant erosion in prices. A source from one waste management firm said: "The domestic market is fairly stable at the moment, although prices have slipped because of the export situation. There is a lot of material available however and because of that the quality is starting to slip as well."
Other recyclers have also noted that the quality of mixed bottles being traded has started to decline, with bad weather and a buildup of material being cited as contributing factors.
Mr Holder noted: "For mixed plastic bottles, we have seen the quality go down in recent weeks. If you have got poor quality material with paper in it gets caked down when it is wet, especially if it is getting stored outside. It is a concern within the industry."
Film
Traders in the plastic film market are noticing similar trends, with the value of plastic film sent overseas falling by as much as £20 per tonne across all grades.
A Midlands-based plastic film recycler said: "In recent weeks the exchange rate has moved slightly in our favour but our sense is that there is a slight softening in demand, people have got a reasonable amount of stock so they aren't chasing material and the container price is still high."
However, reprocessors of higher quality natural and printed plastic film are reporting that despite problems currently being faced by exporters of lower quality material, the price of material sold domestically has remained stable.
Some recycling firms have also said that they have been carrying out additional sorting of plastic bales to extract higher quality materials from the waste streams for sale to the UK market.
Stephen Chase, director at Suffolk based recycling firm Chase Plastics commented: "We only work with high quality material which has been properly sourced from the UK, as such we haven't seen much change in price over the last month or so. If the export situation to China continues to slow down, I can see people being forced to improve the quality of higher grade material.
"At the moment the system favours exporters, as it easier for them to bale all their material together to make up the volume and send it to the Far East. They might not shove it into export if they can get value in the UK."
BPF
Commenting on trading conditions for plastics recyclers and exporters, chairman of the British Plastic Federation's Recyling Group, Roger Baynham, said: "As well as the issue with containers, there appears to be an underlying issue over the demand in the Far East which is again having a detrimental effect on prices. There is a lot of pressure in a downward trend.
"This sort of development makes it even more important that we future-proof recycling to provide traction around recycled polymer going to domestic markets."
Source : http://www.letsrecycle.com/news/latest-news/plastics/plastics-market-affected-by-export-difficulties