Switzerland specialty chemicals company Clariant announced that full year 2013 sales growth from continuing operations at 4% in local currencies to CHF 6.076 billion, compared with CHF 6.038 billion in 2012.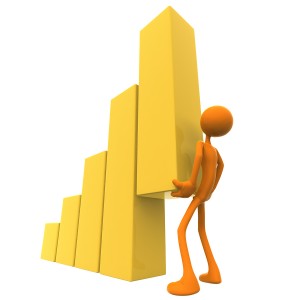 The 4% organic sales growth was almost entirely driven by higher volumes, said the company. All Business Areas, with the exception of Catalysis & Energy, achieved sales growth in the low to high single-digit range. Growth in the Plastics & Coatings Business Area was led by a mid-single-digit increase in the Pigments business, while the other businesses, Additives and Masterbatches, grew at a more moderate pace.
Regional wise, Clariant posted strong growth of 16% in local currencies in Latin America. Sales in Asia increased 3% in local currencies on the back of a 10% sales growth in the key China market. In North America a recovery of industrial demand and favorable weather conditions led to 6% higher sales in local currencies.
In Europe, a stable performance in Germany, double-digit growth in Eastern Europe and a slight recovery in the southern European countries resulted in 2% higher sales in local currencies. Sales in the Middle East & Africa region were 14% lower year-on-year in local currencies, mainly due to a softer Catalysts business and lower sales in the Water Treatment and Oil & Mining Services businesses.
"Clariant has made good progress in 2013. The unfolding operational strength of the company became visible in a challenging economic environment. After the divestment of several businesses, Clariant is now a more profitable, less cyclical and well-balanced specialty chemicals player," says CEO Hariolf Kottmann. "2014 will be a year of organic growth in the four Business Areas. This will bring us closer to our mid-term target to position Clariant in the top-tier of the specialty chemicals industry."
Looking forward, Clariant expects an ongoing challenging business environment, characterized by a heterogeneous global economic development and volatile currency markets, especially in the emerging markets. For 2014, a low to mid single-digit sales growth in local currency is predicted.