Calumet City, Ill., October 15, 2013 – PCC (Plastics Color Corporation), a leading supplier of color concentrates, compounds, custom-functional masterbatches and other polymer technologies, today announced an expansion of its MicroBlok™ line of antimicrobials for polymers. The new formulation, labeled MicroBlok™ Z, contains zinc compounds instead of the silver ions in the original MicroBlok.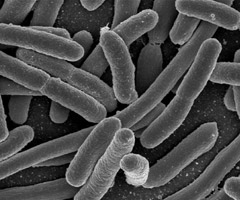 Zinc's antimicrobial effect is derived from its ability to disrupt membrane transport by blocking the proton pump that energizes the transport mechanism. This creates an extremely high efficiency antimicrobial action. The zinc compounds within MicroBlok Z are not depleted during the inhibition process, thus the antimicrobial effect of MicroBlok Z is not diminished over time.
PCC's MicroBlok Z is custom-blended to user specifications in a wide variety of resins including TPU, PP and PE. MicroBlok Z is appropriate for virtually any molding or extrusion application where temperatures do not exceed 240ºC (464ºF) and can be custom-formulated for any special manufacturing process. It's an ideal inhibitor for use in products subject to high humidity such as those intended for kitchen and bath environments as well as outdoor uses including furniture and decking. Additional product uses include sponges, bath mats, wire and cable insulation, plastic gloves, scrub brushes and footwear.
PCC's MicroBlok Z antimicrobial technologies are engineered into resins during the compounding process, eliminating the need for secondary manufacturing steps.
"We are continuously working on the MicroBlok line and developing options for different resins, manufacturing and end uses," says PCC Development Engineer David Witt. "The 'Z' product, which is highly effective against molds, bacteria and fungi, is just a natural evolution as we find new ways to meet customer needs," he added. Witt works at Plastics Color's Customer Solutions Center in Asheboro, North Carolina. The original MicroBlok silver-based antimicrobial was released in February.
About Plastics Color Corporation
Plastics Color Corporation (PCC), headquartered in Calumet City, Ill., is a global provider of colorants, compounds, additive masterbatches and custom polymer technologies for an extensive range of markets including pharmaceuticals, medical, consumer goods and others. PCC supports virtually every type of manufacturing process and material.
We engage our customers from concept to commercialization and help them develop new cutting-edge products that lead the market. PCC has more than 40 years' experience in the polymer industry and operates fully-equipped product development laboratories and manufacturing facilities in California, Illinois, North Carolina, and Nanjing, China. PCC's Illinois and North Carolina labs are certified by the American Association for Laboratory Accreditation, A2LA. PCC also provides testing and product development services through our Solutions Center in Asheboro, N.C. For more information, call Timothy Workman at (440) 670-8802 or visit www.plasticscolor.com.