PPG Industries has received certification from Germanischer Lloyd (GL) for its HYBON® 2002 XM and HYBON 2026 XM glass fibre roving products.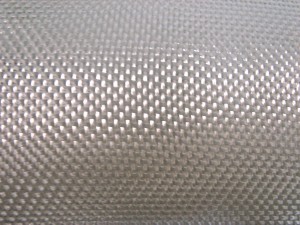 These direct roving products are manufactured with PPG's INNOFIBER® XM speciality glass fibres. INNOFIBER XM is an alkaline earth aliminosilicate glass that provides excellent tensile modulus. According to PPG INNOFIBER XM:
outperforms standard E-glass in modulus up to 15%;

is suitable for all highly oriented composite applications requiring higher structural performance than E-glass;

enables energy savings: e.g. longer wind blades at same tip deflection or lighter automotive parts at same stiffness;

can be used with various resin systems and fabrication processes; and

processes with maximum wet-out and saturation.
"Our INNOFIBER speciality glass composition fibre – specifically our XM high-modulus composition – offers mechanical properties beyond those of traditional E-glass," says Cheryl Richards, PPG global market development manager for energy and infrastructure markets.
"The proprietary sizing chemistry we apply to the high-modulus HYBON XM rovings enables our customers to make higher-performance composites, such as longer wind turbine blades – an emergent trend in the wind energy market. In addition, lighter-weight automotive and aerospace applications are possible with the exceptional mechanical properties of these high-modulus rovings."
Source: http://www.reinforcedplastics.com/view/31564/ppg-high-modulus-glass-rovings-win-gl-certification/