Calumet City, Ill., December 26, 2013 – PCC (Plastics Color Corporation), a leading supplier of color concentrates, compounds, custom-functional masterbatches and other polymer technologies, has announced plans to significantly expand production capacity at its Calumet City, Illinois manufacturing facility.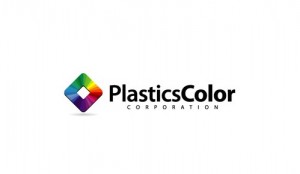 The expansion will add 40,000 square feet to the building and a minimum of one multi-function production line. According to PCC's Corporate Operations Manager Wes Woldt, the new line will give PCC 40 percent more capacity in Illinois and employ seven to ten personnel including an Operations Manager, a senior leadership position which the company plans to hire in the coming weeks. "We will break ground on the project as soon as weather permits," said Woldt, "and expect to be operational by late 2014." According to Woldt, this is the first building expansion of the Calumet City plant since 1981.
The Illinois management is preparing an RFQ for new extrusion equipment and plans to select suppliers in late February. PCC President Doug Borgsdorf said, "We are looking for suppliers that will provide the same level of service and technology we provide to our customer base."
"We've been running three shifts at Cal City since March," said Borgsdorf. "Due to a rapid expansion in our black production business, we've recently gone to a seven-day a week schedule to meet customer demand, increasing our capacity by 18 percent this December." Much of PCC's black business is coming from packaging, pipe and fiber sales, says Borgsdorf. "This expansion is part of a corporate strategy to grow our black capacity in Illinois while our facilities in North Carolina, California and China focus on liquid color, color concentrate and specialty solutions such as our new antimicrobials, flame retardants and anti-counterfeiting products."
PCC recently added two new extruders at its Asheboro facility and is stepping up production in China and California as well. Additionally, new liquid color production equipment has been ordered for the Asheboro facility, providing a wider range of product offerings for that plant. "Our business is growing in every area as we continually find ways to solve our customers' challenges," said Borgsdorf. "We are also exploring several opportunities in Latin America, with a partnership or acquisition in Brazil at the top of our list."
About Plastics Color Corporation
Plastics Color Corporation (PCC), headquartered in Calumet City, Ill., is a global provider of colorants, compounds, additive masterbatches and custom polymer technologies for an extensive range of markets including pharmaceuticals, medical, consumer goods and others. PCC supports virtually every type of manufacturing process and material. We engage our customers from concept to commercialization and help them develop new cutting-edge products that lead the market.
PCC has more than 40 years' experience in the polymer industry and operates fully-equipped product development laboratories and manufacturing facilities in California, Illinois, North Carolina, and Nanjing, China. PCC's Illinois and North Carolina labs are certified by the American Association for Laboratory Accreditation, A2LA. PCC also provides testing and product development services through our Solutions Center in Asheboro, N.C. For more information, call Timothy Workman at (440) 670-8802 or visit  www.plasticscolor.com.