In Asia, players report seeing slight improvements on PET demand in line with the approaching high season for PET applications as per the pricing service of ChemOrbis. In Southeast Asia, overall import PET prices remained mostly stable with slight increases of $5/ton during this past week.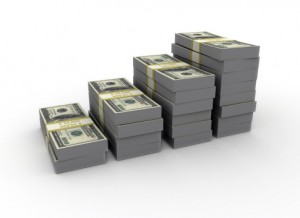 An Indonesian converter reported, "We experience better business in April although we continue to keep our purchases at a minimum for the time being. However, we were informed by our suppliers about higher prices for May."
A converter in Vietnam said, "We see improved end product demand when compared with a couple of months ago. However, on a year on year basis, buying interest is still not that strong. We purchased some PET materials recently."
A Thai producer reported adjusting up their prices in the local market. "We expect demand to pick up gradually in line with warming weather conditions. Along with the firmer trend and better demand, we will also lift up our prices steadily. Regarding supplies, we hold adequate stocks," he further added.
Another Thai producer remarked, "We still offer at the same levels but we heard higher export prices out of China. We are currently monitoring the market and we are aiming to raise our prices this week."
A trader offering to Indonesia said that they did not adjust their price, yet. "However, we believe that PET prices will start moving up in the days ahead. Chinese suppliers are talking about healthier demand due to the approaching summer and they do not expect any price reduction over the near term. However, no major increases are expected, either, given the fluctuating feedstock costs. We will adjust our prices according to the global trend."
A Chinese producer commented, "This week, PET prices were mostly steady in the export markets. Buyers were watching the feedstock costs, which indicated slight softening. However, many converters in the market have started to lift up their operating rates to around 70% capacity.
A different Chinese producer reported issuing $10/ton increases on a week over week basis. "We see good demand from the local market and we have started to receive an improved number of export offers. Therefore, we are feeling optimistic about the future market trend. However, for over the near term, we do not expect much change on price levels as the feedstock markets are unstable. In the local market we issued increases of up to CNY100/ton ($16/ton) and we are now running our plant at full rates. We expect better demand in the days ahead in line with the nearing summer season."
According to ChemOrbis, another Chinese producer offering to Southeast Asian markets commented, "We see good demand in our local market and we are hopeful about the approaching high season. We run our plant at full capacity. However, in terms of PET polymer prices, we do not expect great changes soon given the unstable feedstock costs. Yet, the outlook is much healthier for the PET market when compared to before."