The Director General of the British Plastics Federation (BPF) has condemned the illegal dumping of waste at sea.
Speaking recently at a Brighton-based primary school which had participated in the Plastics 2020 Bottles Champion project, Peter Davis said: "The plastics industry is working together as a whole to ensure that used plastics do not find their way into the sea, which has seen initiatives such as the Bottle Champions Recycling Campaign implemented."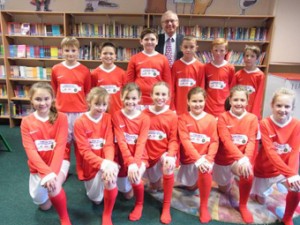 Articles circulating the internet claiming that a Spanish sperm whale ingested 17kg of plastic that had been dumped in the sea by plastics suppliers are of grave concern to organisations such as the BPF. "If this is true, we must investigate how this happened. The plastics industry does not litter beaches or dump waste in the sea but we do want to change the behaviour that leads to these incidents. Increasing plastics recycling and reducing the amount of used plastics going to landfill is something we work very hard to achieve."
The Bottles Champion Recycling Campaign was devised by the Marine Conservation Society to encourage youngsters to collect plastic bottle tops for recycling. As a reward the campaign rewards the successful schools by giving their 7-a-side football teams a brand new kit made from recycled plastics bottles.
As a supporter of the 'Love Where You Live' campaign, organised be DEFRA and Keep Britain Tidy, the BPF is considering sponsoring litter bins on busy beaches to reduce the widespread social problem of litter and to increase the opportunities for recycling of plastics packaging. You can find out more about the BPF and the initiatives it is involves with on the website: www.bpf.co.uk