Perstorp will present its broad range of Capa™ caprolactone polyester polyols at UTECH Europe 2015 (stand 2100), the international polyurethanes exhibition and conference taking place in Maastricht, the Netherlands, on April 14-16.
This year, Perstorp is celebrating the 40th anniversary of its broad Capa™ portfolio, which comprises grades with varying molecular weights and levels of functionality. The range continues to mature and grow: at UTECH, Perstorp is introducing Capa™ Lactides for polyols. With such a wealth of choices, Perstorp is now making it easier for customers to find the right Capa™ grades for their applications, with the introduction of a new online product selector that can be accessed through its website, www.perstorp.com/capa.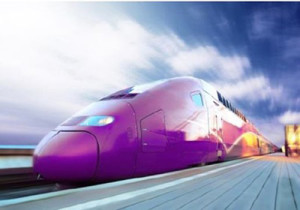 Perstorp is the world market leader in caprolactone technology, with the greatest capacity and by far the widest range of caprolactone polyester polyols. It has a strong focus on the further development of the caprolactone market.
"We have a strong and long-lasting commitment to the polyurethanes industry through our Capa™ range, and at UTECH we want to confirm and celebrate that commitment with our customers," says Stephen Lewis, BU Vice President for Perstorp's Capa™ business. "We recently substantially increased our production capacity for caprolactone monomer, and last year we commissioned a new pilot plant. I think that is a forceful indication of our dedication to this product and its derivatives, which find numerous uses in polyurethanes, especially in CASE applications (Coatings/Adhesives/Sealants/Elastomers). In addition, Perstorp is also emphasizing its offer of Tin free caprolactone polyols and thermoplastics as well as the low acid and narrow polydispersity polyols."
Capa™ caprolactone polyols are easy to process and apply, and can help formulators and processors increase output while reducing their use of VOCs (Volatile Organic Compounds). Their low processing temperatures in particular ensure speed and efficiency as well as reduced energy costs. They enhance various properties in polyurethanes, especially resistance to wear and abrasion, to hydrolysis, to oils and solvents, to high and low temperatures, and to weathering.
Perstorp offers Capa™ polyols suitable for polyurethane dispersions, high-solids and UV-cured coating systems. Because they have lower viscosity than adipate-based polyols, they require less solvent—and in some cases no solvent at all. Applications include industrial, leather and textile coatings, with excellent resistance to solvents, chemicals and UV degradation.
For polyurethane adhesives, Capa™ polyols can be used in waterborne, solvent-based and hot melt types. They yield low viscosity adhesives that create strong bonds even to difficult substrates under demanding conditions such as high humidity.
Liquid poly-functional Capa™ grades for castable elastomers give very high resistance to cold-flex fatigue, as well as improved compression set and tear strength. Linear polycaprolactone diols with consistent and narrow molecular weight distribution, consistent reactivity and low viscosity meet the demands of the thermoplastic polyurethane producers supplying materials for seals, gaskets, and other industrial applications.
Website: www.perstorp.com