Beneficial offering of new synergies, resources and solutions for performance packaging
Innovative desiccants for packaging components
New liquid color masterbatches for blow molding
Sustainable solutions with chemical foaming agents for weight-out and special masterbatches for biopolymers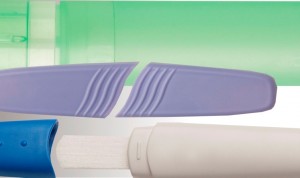 Munich/Charlotte, 26 September 2012 – The Swiss specialty chemicals group Clariant, represented by its business line Performance Packaging – part of the company's Functional Materials business unit – and its Masterbatches business unit, will exhibit at PACK EXPO International 2012 in Chicago on Oct. 28-31 in booth #7558. Performance Packaging, formerly part of Süd-Chemie, is now integrated into the Clariant global organization. This successful integration offers new opportunities for packaging customers to leverage the broad array of Clariant resources to create complete solutions. Performance Packaging and the Masterbatches business unit will share the Clariant booth at PACK EXPO.
Broad Portfolio of Desiccants
The company will showcase specialized pharmaceutical desiccant technologies that help customers streamline packaging designs through part consolidation and integration of properties. Clariant's Integrated Desiccant Closure (IDC®) is a pharmaceutical cap that combines tamper-evident, child-resistant and twist-off functionalities with a built-in desiccant. The IDC avoids the need for a separate desiccant sachet, making the overall package design cleaner, and eliminating the need for an induction seal. Clariant's Advanced Desiccant Polymer (ADP®) delivers adsorbent capabilities integrated directly into thermoplastics for built-in, dust-free desiccant protection. From a design standpoint, ADP maximizes available space, allowing manufacturers to leverage the full capacity of their packaging.
The company will exhibit its broad array of desiccant canisters and packets for humidity and oxygen protection of pharmaceuticals, nutraceuticals and diagnostics. Its desiccant canisters remain the "gold standard" of high-speed pharmaceutical desiccants.
Clariant will also showcase its full range of solutions to protect cargo and a myriad of devices from moisture. It will feature its Container Dri® II line of container desiccants designed to control dew point and condensation and protect goods as they travel through intermodal systems. Clariant will also show its new Desi-Sheet™ flat desiccants, designed to provide a high level of desiccant protection, while optimizing package space, thus reducing overall packaging materials and shipping costs. Desi-Sheet is unique in that it is based on bentonite desiccant and not calcium chloride, making it ideal for sensitive applications such as medical devices and semiconductors.
Innovative Masterbatches for Colorful, Sustainable Packaging
Clariant will display its new liquid color masterbatches for polyolefin blow molding that use a liquid vehicle technology (LVT) to resolve previous resin compatibility issues with liquid colorants and open new options for brand owners and plastic processors. Suspension aids and binders have been incorporated into the new LVT masterbatches to permit higher pigment loadings and (in most cases) lower usage rates. Benefits include stronger weld lines, improved mixing and higher productivity.
Clariant ColorWorks™ is a global design services network within the Masterbatches family. Highly specialized design centers around the world provide expert resources for color and effects needed to create innovative products. A new training program on color in plastics is now offered by ColorWorks; details will be available at the Clariant booth.
The Masterbatches business will also present solutions that enhance the sustainability of plastic packaging, including HYDROCEROL® chemical foaming agents that reduce weight while maintaining physical properties, mechanical performance and appearance. RENOL®-natur masterbatches combine all-natural colorants and additives with biopolymer carrier systems to provide a completely renewable and biodegradable solution.