Effective from April 1st 2015 Biesterfeld Simko Distribuição Ltda. has started its operation in the Brazilian market. The newly founded company is a 50/50 Joint Venture between Biesterfeld Plastic GmbH, a leading European Plastic & Rubber Distributor with its headquarters in Germany, and Simbras Ltda., a Brazilian subsidiary of Simko S.A., a Latin American Plastic and Rubber Distributor.
With immediate effect Biesterfeld Simko Distribuição Ltda. has been appointed Key-Distributor in Brazil by DuPont´s Performance Polymer division, a long standing Partner for Biesterfeld Plastic GmbH across Europe. The DuPont product range of Engineering Polymers, Thermoplastic Elastomers and High Performance Rubber will be complemented with Chi Mei´s comprehensive product range of Styrene Copolymers such as ABS, SAN, ASA, SBS as well as PC, PMMA and PC-Blends. Chi Mei has been a partner for both Simko and Biesterfeld for more than 25 years.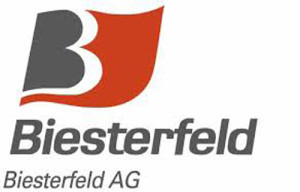 With its headquarters in Sao Paulo and a local Sales office in Florianopolis, Santa Catarina, Biesterfeld Simko Distribuição Ltda. aims to become a major Distributor for Engineering Polymers, Elastomers, High Performance Rubber as well as Styrene Copolymers in the Brazilian market.
Eduardo Simko, Shareholder of Biesterfeld Simko Distribuição Ltda. and family shareholder of Simko S.A., Buenos Aires, comments: "After our entry into the Brazilian market with Chi Mei, we have discovered an extraordinary opportunity to develop the market in a modern way. And Biesterfeld, who in turn was offered Du Pont's distribution, is our ideal partner for the long run. Our partnership blends world-class success stories with the most important manufacturers of Engineering Polymers and local expertise in the Brazilian market."
"Growth prospects in Brazil for our key market segments are very encouraging whilst European Investment and know-how transfer into the plastic processing & automotive sector will continue to play a dominant role. In our view, trusted partnerships between Principals and Key Distributors will ensure close cooperation in marketing campaigns and technical application development. This is exactly what we offer in Europe and from now on also in Brazil. We are happy that our partners share exactly the same point of view.", comments Carsten Harms, Member of the Executive Board of Biesterfeld AG and Managing Director of Biesterfeld Plastic GmbH.
"Our channel partners are a key part of the continuing success and growth of DuPont Performance Polymers. We are delighted that we have been able to extend our collaboration with Biesterfeld Plastic in Brazil, which will ultimately give our customers better access to our products and technical support. The successful collaboration with our distributor over the last 25 years also shows that channel partnerships really do work. We are confident that both will grow and strengthen our position in Brazil.", said Rogério Colucci, Business Leader DuPont Performance Polymers South America.
Biesterfeld Simko Distribuição Ltda. will exhibit at Feiplastic, Sao Paulo 4th – 8th of May, Booth F-501, supported by a delegation of Chi Mei Sales & Marketing Management and Technical application Engineers.
Website:  www.biesterfeld-plastic.com