By adding specialty ingredient along with basic polymer , plastic products can be made biodegradable, thus offering a safe and cost-effective solution to plastics  waste that escapes into the environment
Love it or hate it – plastics is here to stay for the foreseeable future, because there is nothing like it for protecting food and other goods from damage and contamination.It is waterproof, strong and flexible, it can be adapted for a variety of products and is in expensive. Although we cannot yet do without it, we still agonise about the state of the environment and plastics packaging waste that escapes collection and ends up as litter on land and sea.Oxo-biodegradable technology  has been developed to offer a safe and cost-effective solution to plastic waste that escapes into the environment.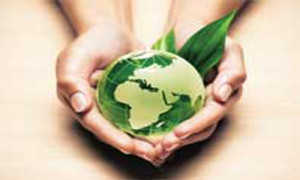 An extra ingredient (which is not a heavy metal) is mixed with the basic polymer resin during the manufacturing process, using existing machinery  at little or no extra cost.Plastic products containing the pro-degradant additive, typically lightweight plastic bags and packaging, will perform in exactly the same way as conventional plastic.They will look and feel like a conventional plastic and will not lose any of their original properties during their useful life. However should an oxo-biodegradable plastic bag or packaging film find its way into the environment, it will not lie around for decades causing a visual intrusion, blocking water courses and endangering wildlife.
British pro-degradant manufacturers have seen sales rise by almost 50% in the last five years alone, and the global plastic additives market is predicted to generate revenue of $57.8 billion by 2020 with an average growth rate of approximately 5% annually between 2013 and 2020.This is driven by more countries legislating for the use of oxo-biodegradable technology, and as innovative products are sought out by responsible companies and governments keen to find the most economical and practical solutions to environmental problems.
The Oxo-Biodegradable Plastics Association reports that its 1,600 members in 63 countries worldwide are seeing increased sales year on year, with applications in agriculture and horticulture seeing the biggest increase, as new markets emerge and companies and governments recognise that oxo-biodegradable plastic makes not just environmental, but also sound economic sense.
All plastics will eventually degrade but in the case of oxo-biodegradable plastics the time for degradation can be controlled, and the length of the service life can be decided by the commercial end-user. Typically supermarkets will specify a combined storage/service life for a carrier bag of approximately 18 months, because they have to keep stocks and they want the consumer to re-use the bags. For a bread wrapper or similar packaging film, it may be just 6 months.
Oxo-biodegradable plastics are presently used mostly for lightweight carrier bags, other disposable bags and packaging films, but over the last few years there has been growing interest in applications for agriculture and horticulture. For many years farmers and growers have used plastic sheeting to inhibit weeds and conserve moisture, but after the crop has been harvested they are left with thousands of kilometres of dirty plastic which has to be removed and disposed of. It is not usually possible to recycle this material as it is often contaminated, which leaves only the option of landfill – and collecting and disposing of this plastic waste is both time consuming and expensive. Landfilling of plastic will soon be banned in Europe.
Oxo-biodegradable plastics are increasingly being used as protective films in agriculture particularly in the US, China, Japan and EU. T his is a market which is set to expand rapidly over the next 5-10 years as farmers recognise that oxo-biodegradable plastic offers an attractive alternative to conventional plastic, as the degraded material does not need to be collected. It can simply be ploughed back into the soil and becomes a source of carbon for next year's plants, representing a saving in both time and money.
In addition to this, the environment is at the top of the agenda for most Governments particularly in the developing world, where collection and recycling facilities are either sparse or non-existent. Oxo-biodegradable plastic offers the only solution to plastic waste in the environment.
This fact has been acknowledged by countries in Africa, Asia, and the Middle-East with a combined population of 200 millions who recognise that making plastic smarter is preferable to a complete ban and they have passed laws to make use of this technology mandatory. At present 15 countries have legislated for the use of oxo-biodegradable plastic technology and this figure is predicted to rise over the next few years.