BANGKOK (AP) — Oil prices rose Monday, but gains were modest amid reduced demand for oil in the storm-stricken U.S. northeast.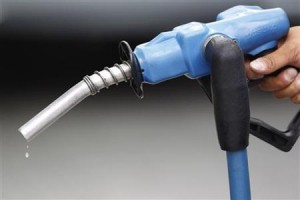 Benchmark oil for December delivery bounced back from a nearly four-month low, rising 31 cents to $85.17 per barrel by midday Bangkok time in electronic trading on the New York Mercantile Exchange. The contract fell $2.23, or 2.2 percent, to close at $84.86 a barrel on Friday — its lowest level since July 10. Traders attributed the plunge to the U.S. government's decision to temporarily allow foreign oil tankers coming from the Gulf of Mexico to enter northeastern ports.
That will help ease a fuel shortage in the areas hardest hit by Superstorm Sandy, said Victor Shum, energy analyst at Purvin & Gertz in Singapore. "Right now oil prices are heading up a bit, but they are essentially quite flat," he said. "Many areas affected by the storm are still struggling to get back to normal. That means demand for fuel is also lower." Brent crude, which is used to price international varieties of oil, rose 26 cents to $105.94 a barrel in London.
In other energy futures trading in New York:
 Wholesale gasoline futures rose 0.7 cent to $2.581 per gallon.

Heating oil rose 1.6 cents to $2.963 per gallon.

Natural gas dropped 3.1 cents to $3.523 per 1,000 cubic feet.
Source : http://www.therepublic.com/view/story/b9a44e62a3974bc5adcc6c266d66a3ac/Oil-Prices