Medical-Grade Apex SCR™ Compounds Provide Properties for Which PC Has Traditionally Been Specified for Connectors and Similar Devices: Rigidity, Toughness, and Clarity
PAWTUCKET, RI, U.S.A., February 4, 2015: A breakthrough in PVC technology now makes it possible for rigid PVC to replace polycarbonate (PC) in clear medical components such as connectors and check valves, obtaining comparable strength and clarity while reducing or eliminating the stress cracking that often occurs in PC at the interface with flexible PVC components such as tubing.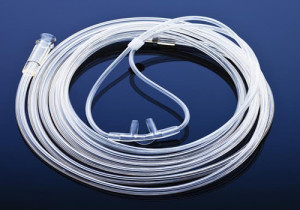 Teknor Apex Company will introduce new Apex SCR™ rigid PVC compounds based on this innovative chemistry at MD&M West (Booth 2532). The company's Paul Kroushl, technical service associate, will make a presentation on the technology on Wednesday, February 11 at 9 AM in the Avalon A room of the Hilton Anaheim Hotel at the Anaheim Convention Center. All interested persons are welcome to attend and can register at this link: http://www2.teknorapex.com/l/26112/2015-02-04/36hx67
Data from extensive testing by the company indicate that after prolonged contact with flexible PVC under conditions designed to induce stress cracking, it took Apex SCR rigid PVC grades a week to two and half weeks or more to exhibit stress cracking, far longer than the few hours recorded for test samples consisting of conventional rigid PVC or a PC widely used in medical devices. At the same time, the new compounds provided the excellent physical properties that have been the chief reason why PC has been used in such applications: toughness, rigidity, and clarity.
Apex SCR rigid PVC compounds meet biocompatibility standards like ISO 10993-1 and USP Class VI, can be sterilized by gamma, EtO, and heat methods, have good heat stability, and are easy to process. They offer a cost savings compared with resins that may be over-engineered for the application.
Teknor Apex recommends the new materials for Y-connectors, cannulae, check valves, male and female Luer fittings, suction Yankauers, filter housings, drip chambers and caps, and specimen containers.
Stress cracking, or crazing, occurs when amorphous polymers like PC or conventional rigid PVC come into contact with the plasticizers used to make PVC flexible. PC in particular is even more susceptible to stress cracking under these conditions than standard PVC, and it is possible for PC components to become so riddled with cracks that the ultimate result is catastrophic part failure. Until now the device industry has attempted to slow or stop stress cracking by focusing on the plasticizer formulation used in the flexible component, but this method has had limited success.
"Stress cracking is a problem that the medical device industry has had to deal with for decades," said Peter Galland, Industry Manager of the Vinyl Division of Teknor Apex. "Apex SCR compounds provide a cost-effective way for the industry to address this problem without having to compromise end-use performance."
Website:www.teknorapex.com