MONTREAL (Scrap Monster): The City of Montreal and the Canadian Plastics Industry Association (CPIA) has announced five-year extension of its polystyrene recovery and recycling program at the LaSalle Ecocenter. The announcement follows the success of the pilot project which ran from October 2013 to September 2014.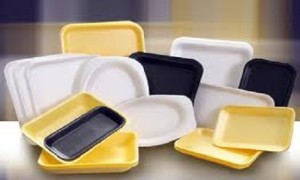 The Canadian Plastics Industry Association (CPIA) has introduced a pilot project intended to recover and recycle polystyrene. As per the recycling initiative named 'In search of number 6', the residents of Montreal could bring polystyrene to the Ecocentre LaSalle located at the 7272, Saint-Patrick Street. The No.6 plastic thus collected were transformed into photo frames, coat hangers, flower pots, insulating panel, office supplies and other useful things.
The pilot project helped in establishment of necessary collection and recycling infrastructure. According to estimates, nearly 2.5 tonnes of polystyrene was collected during the period.
Furthermore, the City and CPIA have partnered with Polyform-a Granby based company who will offer recycling services at its facility through ecological processes to manufacture sustainable products. Polyform's own recycling plant is capable of handling several plastic types including polystyrene and polypropylene.
The Association has asked residents to identify the product by a triangle with the number 6 inside. Polystyrene is commonly used as food packaging material and also as protective sheets for small electronic devices.
More Information…
www.scrapmonster.com